30m Andrew LDF4-50A HELIAX 1/2" Coaxial Cable - Low Density Foam dielectric - 50Ω impedance - Corrugated copper outer conductor - CCA inner conductor - 2x N Male connectors Commscope's Andrew ½" flexible foam dielectric 50Ω coaxial cable is a very high performance feeder cable. The HELIAX brand represents a legacy of innovation upon which today's technology is built. That is important because, in today's wireless market, there simply is no margin for error.
Electrical Specifications

Resistance: 50Ω Capacitance: 76pF/m Signal Loss: 0.067dB/m @ 850MHz, 0.11dB/m @ 2100MHz Frequency Range: DC-8.8GHz Maximum Recommended Length: 100m (cellular bands) Velocity of Propagation: 88% Peak Power: 40kW

Mechanical Specifications

Weight/100m: 22kg Minimum Bend Radius: 50.8mm Conductor Material: CCA (4.82mm) Insulating Material: Physical Foam Polyethylene (12.94mm) Outer Shield Material: Corrugated Copper Tube (13.97mm) Outer Jacket Material: Black PE Weather & UV Resistant (15.87mm)
Read More
Special Delivery Information
This cable assembly is very large and may be freighted on a cable spool. Please enquire for an accurate shipping quote.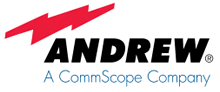 (450A-NN-30)