TelcOS Melaleuca


TelcOS™ Melaleuca
Take a look under the hood of Melaleuca, our modified version of OpenWrt®* that powers every Telco Electronics device. You will not find a smelly old kernel or an outdated package on Melaleuca. The advantages of running the latest stable Linux kernel and packages are numerous, but start with better performance, more features, and fixed security bugs. That is why our devices are shipped with the KRACK wifi countermeasures and fixes for other kernel CVE's that can allow remote root access. We specify our hardware using Device Tree, which allows us to only include kernel code relevant to our hardware, leading to a smaller kernel, allowing us to boot faster and perform better. We are open source, meaning anyone can grab our source code and modify it to suit their exact requirements. We endeavour to contribute our code upstream so that the improvements we make to Melaleuca can be utilised by the wider community and future generations.

Designed and developed by Telco Antennas in Brisbane, Australia.
Made with trusted, industry standard technology, and it's open source
Powerful, yet easy and secure embedded OS designed and developed by Telco Antennas
Direct support for Australian mobile networks
Reliable Wifi with options including: guest networks, scheduling, client isolation
Secure firewall with support for port forwarding, traffic rules and more
Download backups, or clone a configuration to multiple T1's with a single file
Latest security patches applied
Incorporates KRACK Wifi vulnerability countermeasures
Mobile browser support
Dark theme + Light theme
DHCP server including address reservations
Wake on Lan (WoL) - wake up other computers attached to the T1 remotely
Ping reboot - reboot if a host is unavailable for too long
Remote logging - send logs to a logging server
Built with a rock-solid Linux® core based on the latest stable OpenWrt® *
Includes the latest in VPN technology: WireGuard®
Band Locking
Lock on to the best frequency bands in your area (available from TelcOS Melaleuca 1.0.10)
Tune the T1 to your antenna

Uncompromising features for IT Admins and Power Users
Full CLI access
BusyBox environment
Writable file system
Scripting support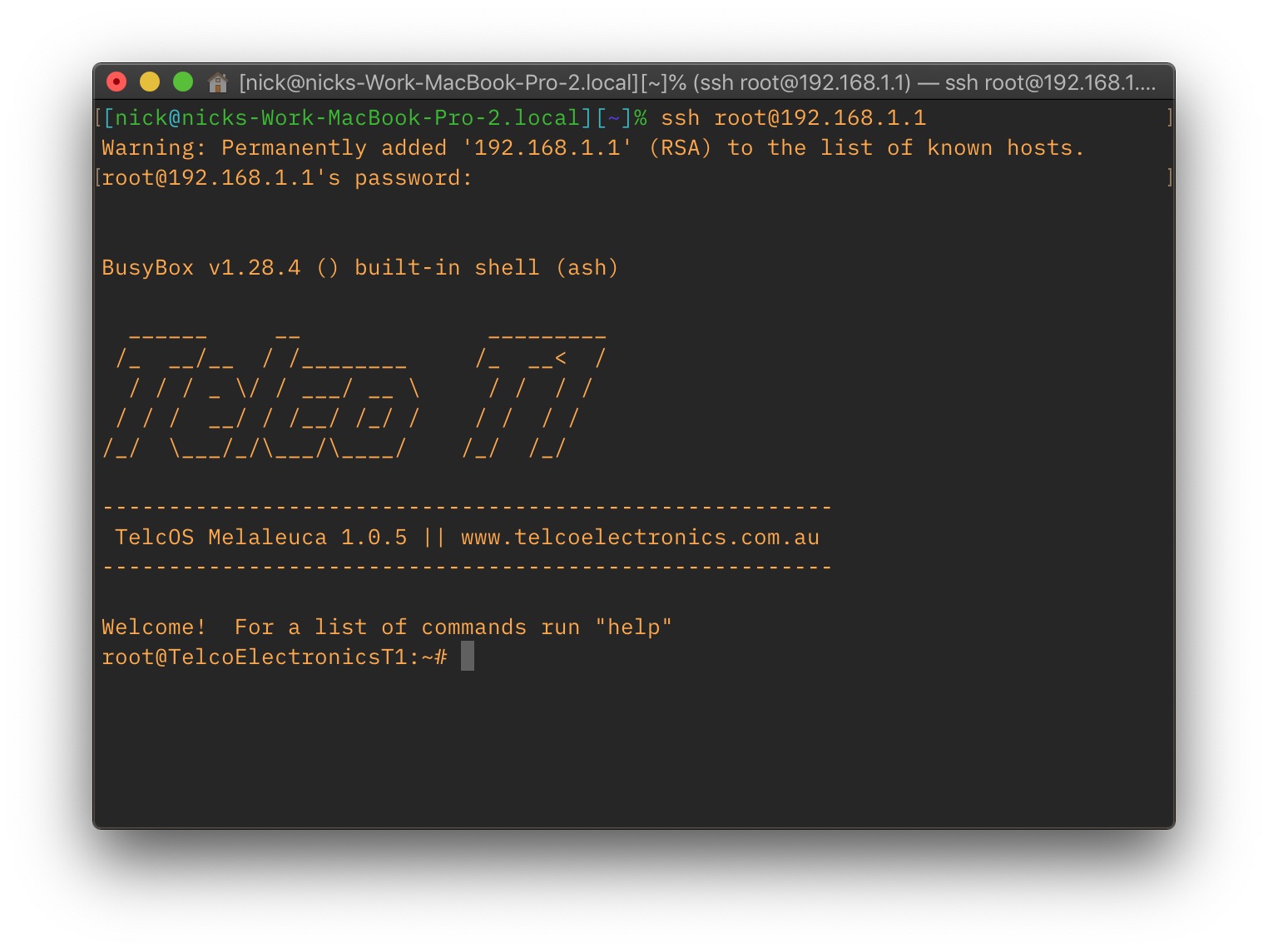 Real insights with Realtime Graphs
Wireless throughput
Per-interface traffic
System load
Network connections
and more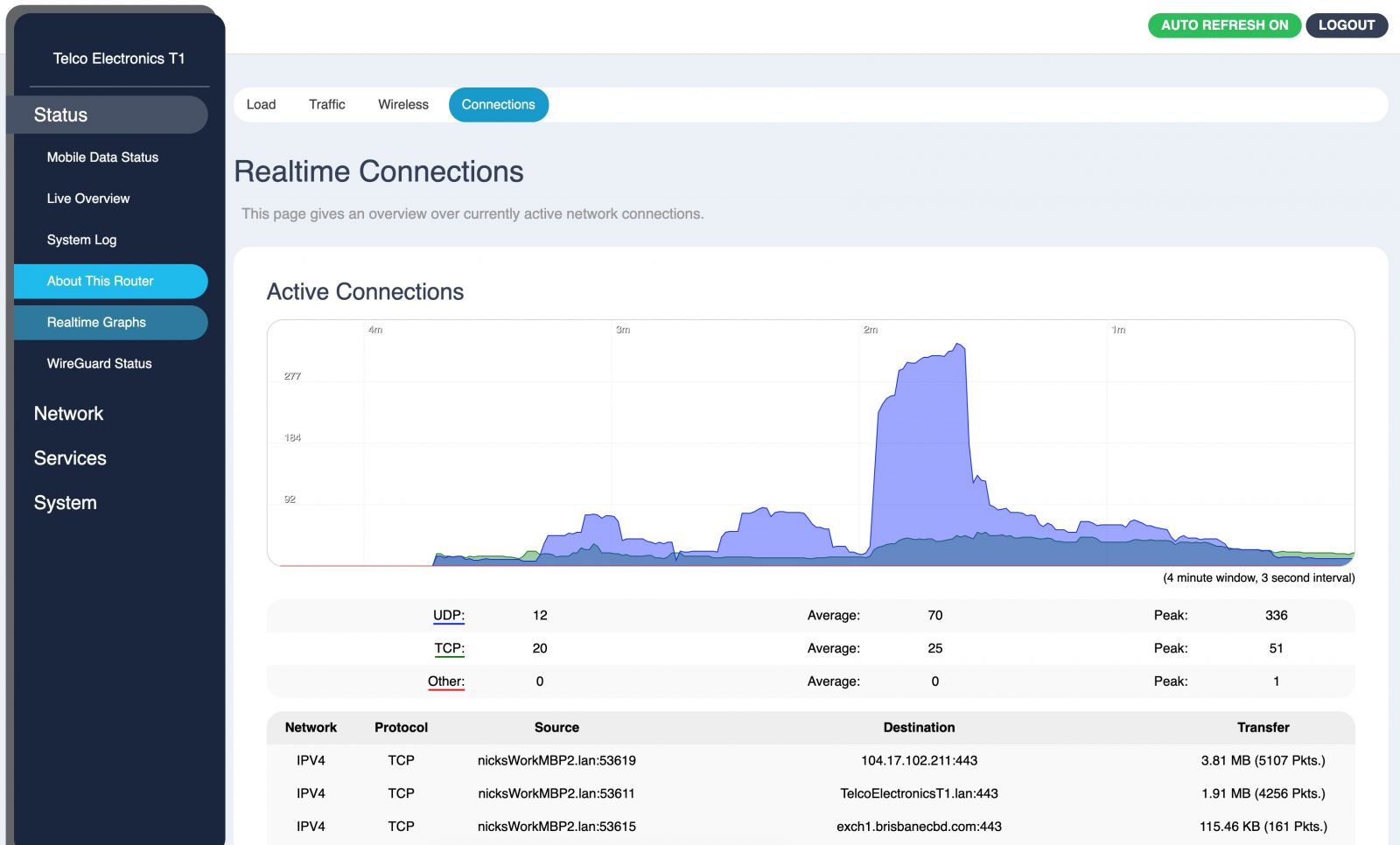 No waiting around
Boots up and connects you to the Internet in around a minute, given suitable service is available
* Telco Antennas is not affiliated with OpenWrt. OpenWrt is a registered trademark owned by Software in the Public Interest, Inc.