TelcoOS Ad Blocker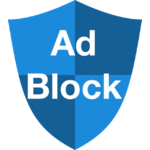 Ad Block is here
The ads stop here! TelcoOS Melaleuca 1.3 and up now ships with an ad blocker that helps protect your entire network from intrusive ads, malware, drive by downloads -- it can even be used as a great content control tool by blocking access to problematic sites.
Simply enable the Ad Blocker service to start enjoying a cleaner browisng experience, and begin protecting your network from thousands upon thousands of known-malicious web domains. Lists are maintained by a lively community of volunteers around the globe, so the block lists are always up to date.
On a limited mobile data connection?
Ad Block helps you save data because the ads are never downloaded since the request is blocked at the router level before it can ever reach the server - now that's a savings that really ads up!
Concerned about trackers and viruses?
Not all domains are friendly, some have trackers that violate your online privacy, and others attempt to serve you malicious code in order to hijack your browser. Ad blocker helps protect you from extensive lists of domains that have been flagged as serving such content.
Block/allow custom domains
You can block or allow individual domains one by one, or with a bulk import, all in an intuitive and easy to use web interface.
How it works
If a request to a domain in one of the block lists is made, the Ad Blocker in TelcOS Melaleuca notices this and returns a Non-Existent Domain (NXDOMAIN) response. The result? It's as if that domain doesn't even exist, and any request to it will never reach the ad server. You can ensure all devices connected to your network are protected, even if some of them have hard coded DNS servers, by enabling the "Force Router DNS" setting.