NEW Dovado Go - Portable 3G/4G WiFi Router
Key Features
Mobile broadband access in Routed/Bridged mode* (up to 88 Mbps)

Manual Selection of 4G/LTE Frequency Band

Battery Pack: Charge other devices via USB port

SMS Mailbox/Remote Control/Notifications over 4G/3G/2G

Supports most ZTE, Huawei, Sierra Wireless, and more.
Usage
Dovado routers support USB modems for 4G/LTE and 3G mobile broadband

Simply insert a modem into your Dovado router, and share the Internet connection via WiFi in no time!

Experience the highest connection uptime with the SmartUSB port; re-powering the USB modem at first sign of trouble

The Dovado Go will provide you a reliable backup thanks to its battery, running smoothly for several hours in case of any unexpected power failures

An SMS notification will arrive to your phone whenever such an incident occurs

You can also use the router outside your home or office, when on foot or in a moving vehicle.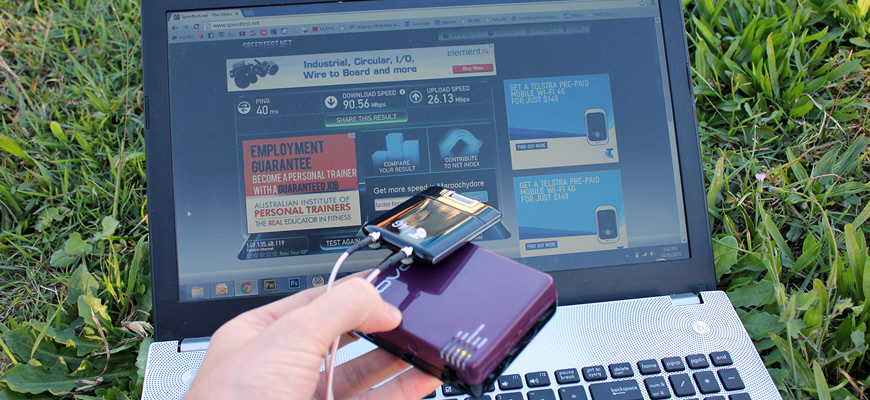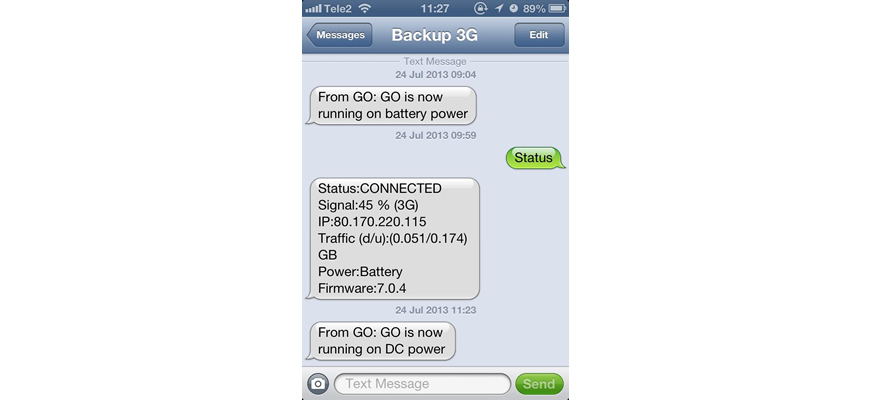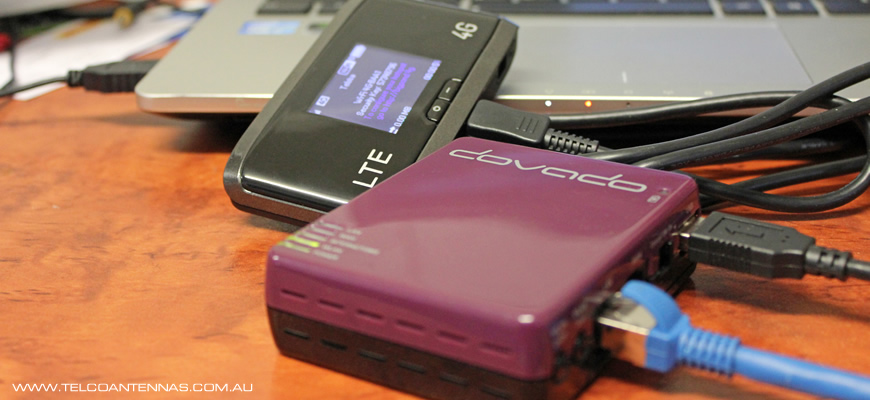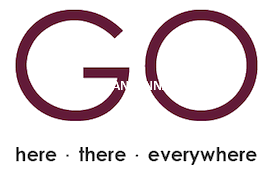 The Dovado Go offers an Ethernet LAN port, an Ethernet WAN port as well as an embedded 802.11n 150 Mbps WiFi antenna for local wireless connectivity

From here, your router will connect to mobile broadband and provide all the clients in your network with the fastest possible Internet access

You can also instruct the Dovado Go via SMS to execute certain tasks such as a full restart of the device, connect/disconnect the Internet, as well as check the overall status

Aside from the regular Routed Mode, the Dovado Go can also operate in Bridged Mode (NAT disabled), allowing you to quickly achieve your desired network scenario.
Wildly Fast Speed
Dovado routers have some of the best throughputs ever seen - the nature of scheduling, stripping/adding headers, fragmenting packets, etc. often causes routers to add a noticeable reduction in speed

Unlike others, Dovado are renown for their almost lossless processing time, resulting in unbeatable throughput and minimal latency.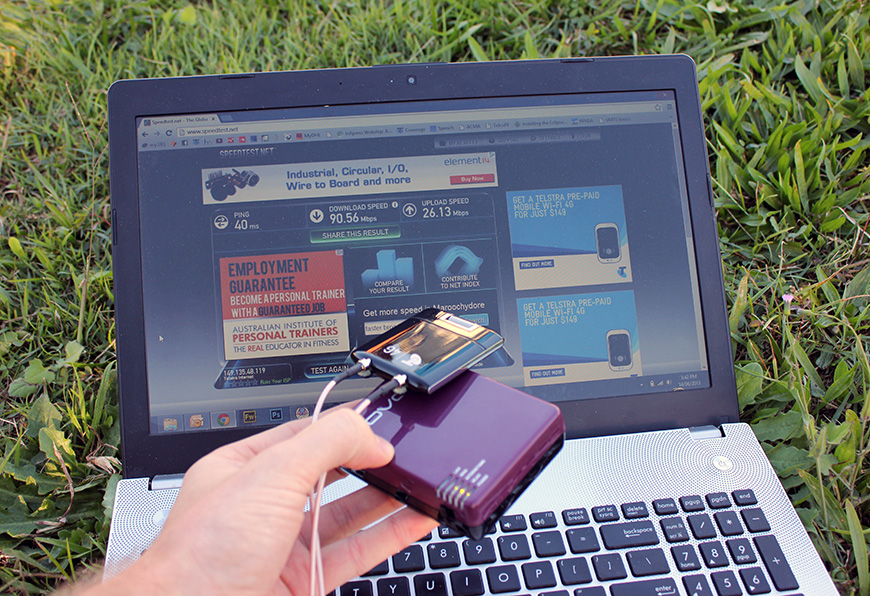 Believe it or not this is in QLD (15MHz LTE spectrum) behind a NAT (not bridged!) in 802.11n 40MHz mode.
Specifications
Supported Modems: Compatibility List Currently all Telstra modems (Netgear 782S only limited support)

Antenna Type: Internal only

Battery: Lithium-Ion Battery Pack 3.7V, 2100mAh, 7.77Wh

Dimensions: 25 x 70 x 87 mm

Weight: 145g
Hardware Interafaces
1 x USB 2.0 port (SmartUSBTM to re-power modem)

1 x 10/100Mbps Ethernet LAN port

1 x 10/100Mbps Ethernet WAN port 802.11b/g/n 150Mbps WLAN (embedded antenna) 100-240VAC, 50/60Hz, power switching adaptor 5VDC, 2.0A input port
Read More
Customer feedback
"Dovado GO arrived safely yesterday and I'm already up and running, thanks, it's a great outcome. Happy to recommend your site to friends and colleagues, I found it slick and and a particularly easy online shopping experience." - Email Feedback
"I would like to say a HUGE Merry Christmas to the Dovado Team. The support and advice you've given everyone here is just ridiculously outstanding. Never have i seen such community involvement and quick action. You've won my business!" http://whrl.pl/Rc15rP
(DOVADO-GO)
| | |
| --- | --- |
| SKU | DOVADO-GO |
| Shipping Weight | 0.4500kg |
| Shipping Width | 0.400m |
| Shipping Height | 0.070m |
| Shipping Length | 0.200m |
| Shipping Cubic | 0.005600000m3 |