All About TelcOS Melaleuca


TelcOS Melaleuca
Right here at Telco Antennas, we've put our heart into crafting the finest operating system for our modem routers, all from our base in Brisbane. Because we're in charge of both the hardware and the software, we can bring you features that work so smoothly, they'll feel like magic. And our local team? They're geared up to provide top-notch support, because we built this system from the ground up and know it like the back of our hand. Here are a few stand-out features of our operating system:
Quick Setup
Starting up is a breeze with our brand new Quick Setup wizard.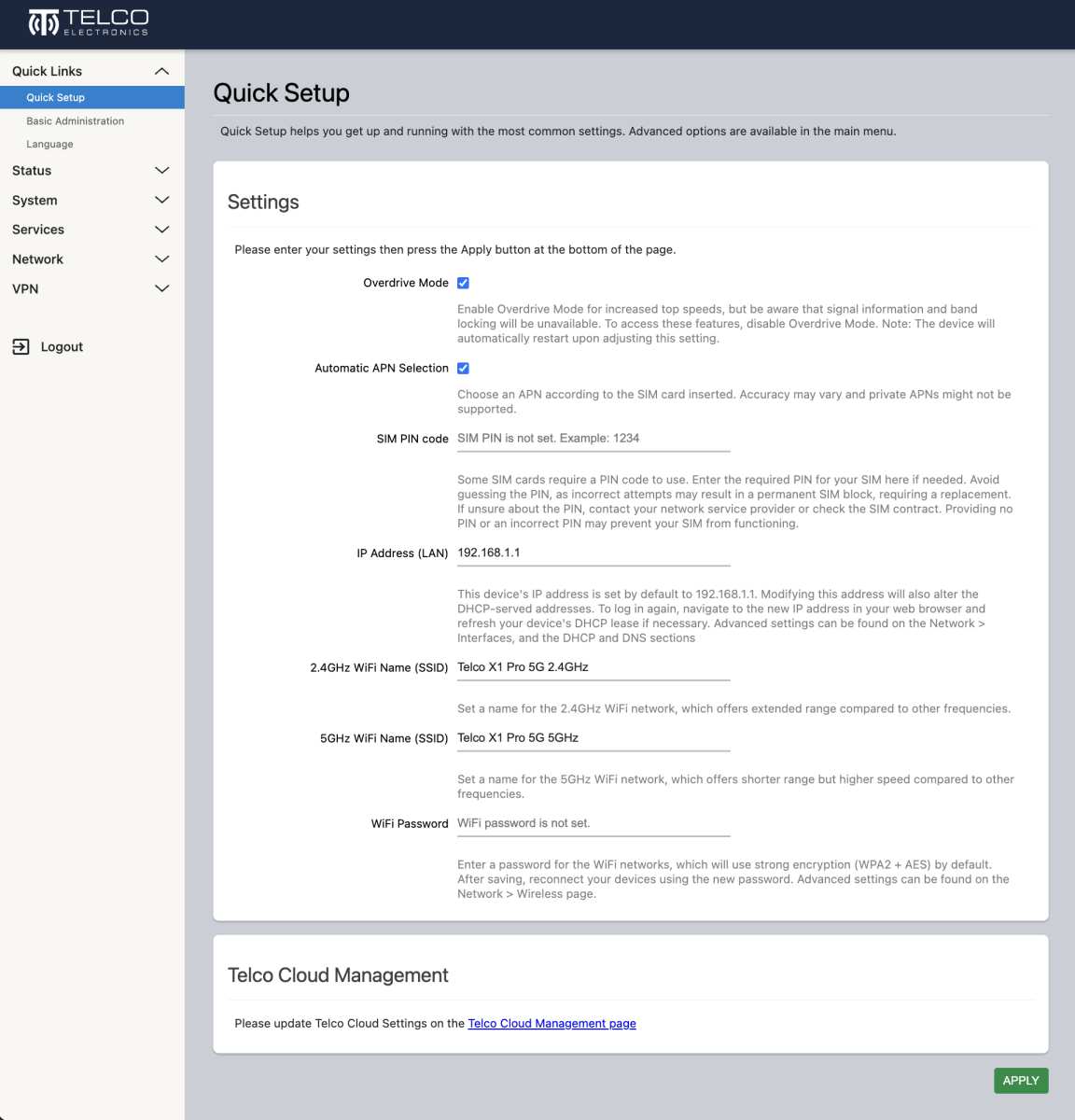 Accurate Signal Information, Not Just 'Bars'
Our TelcOS Melaleuca doesn't just show you signal strength through vague 'bars'. Instead, it provides real, accurate metrics and easy-to-understand explanations of what they mean. This means you have all the knowledge you need to optimise your setup right at your fingertips. No more guessing - just clear, precise information.

Band Locking
With our system, you have the power to secure the best frequency bands in your area. It's like tuning your radio, but for your X1 Pro router! This means you get the most reliable and speedy internet connection possible. Please note, locking only to 5G-NR NSA bands isn't possible, as 4G is required to establish the initial connection.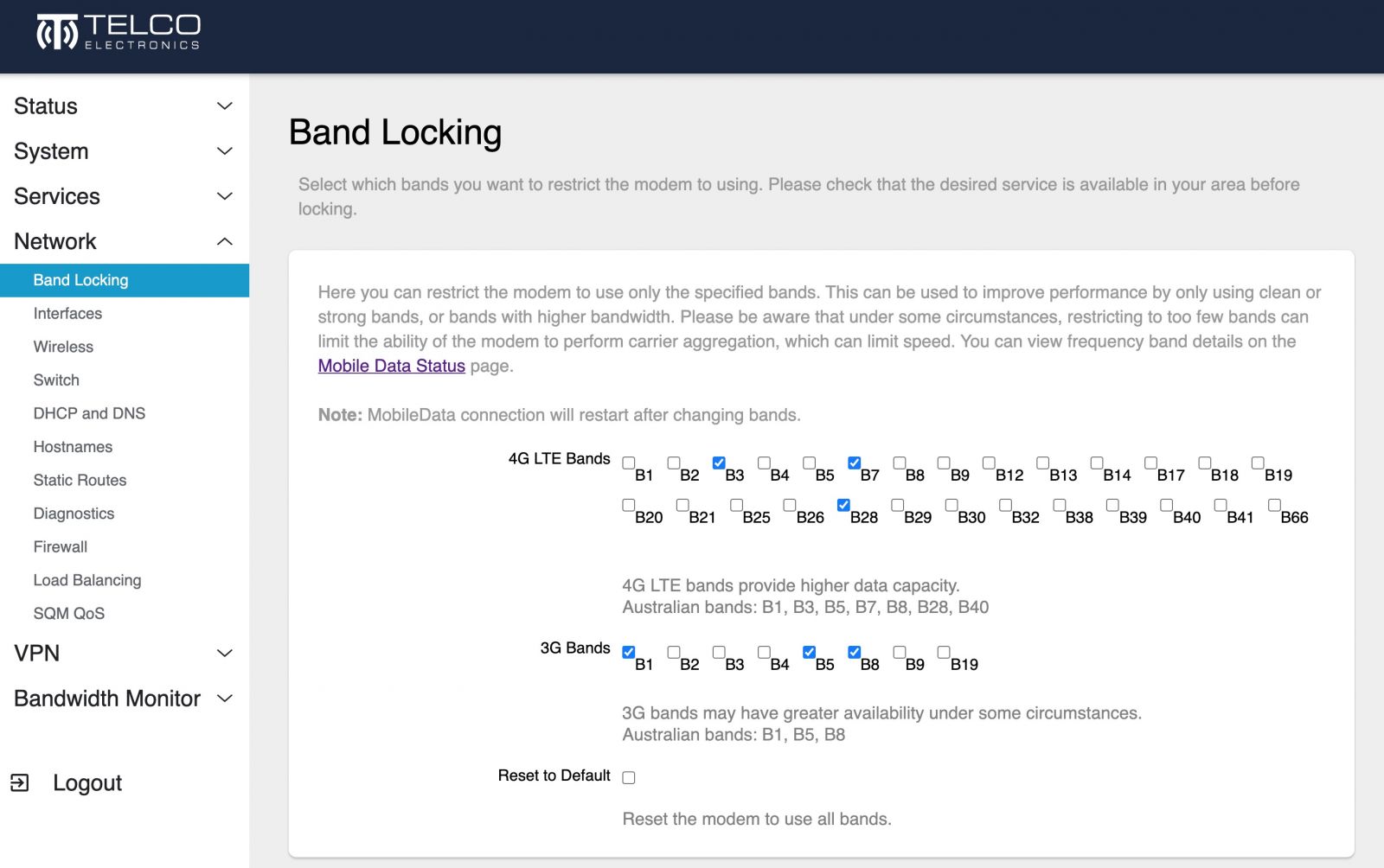 Bridge Mode
Also known as Passthrough Mode, this setting allows you to share the mobile network IP address settings with a connected device. This is ideal if you're integrating your system with industrial firewalls or other network appliances. It's a bit like giving your connected device a super charged direct internet connection.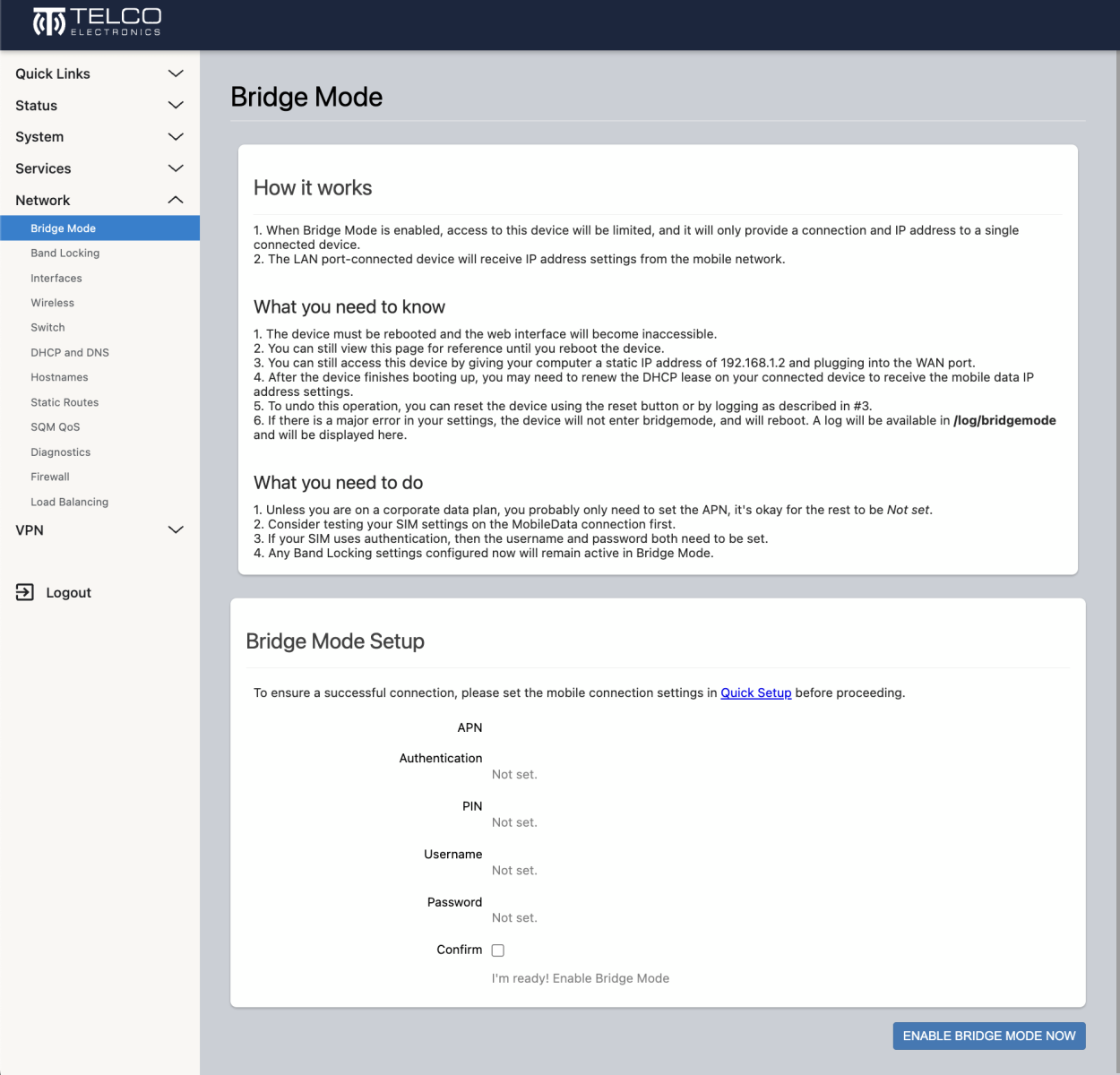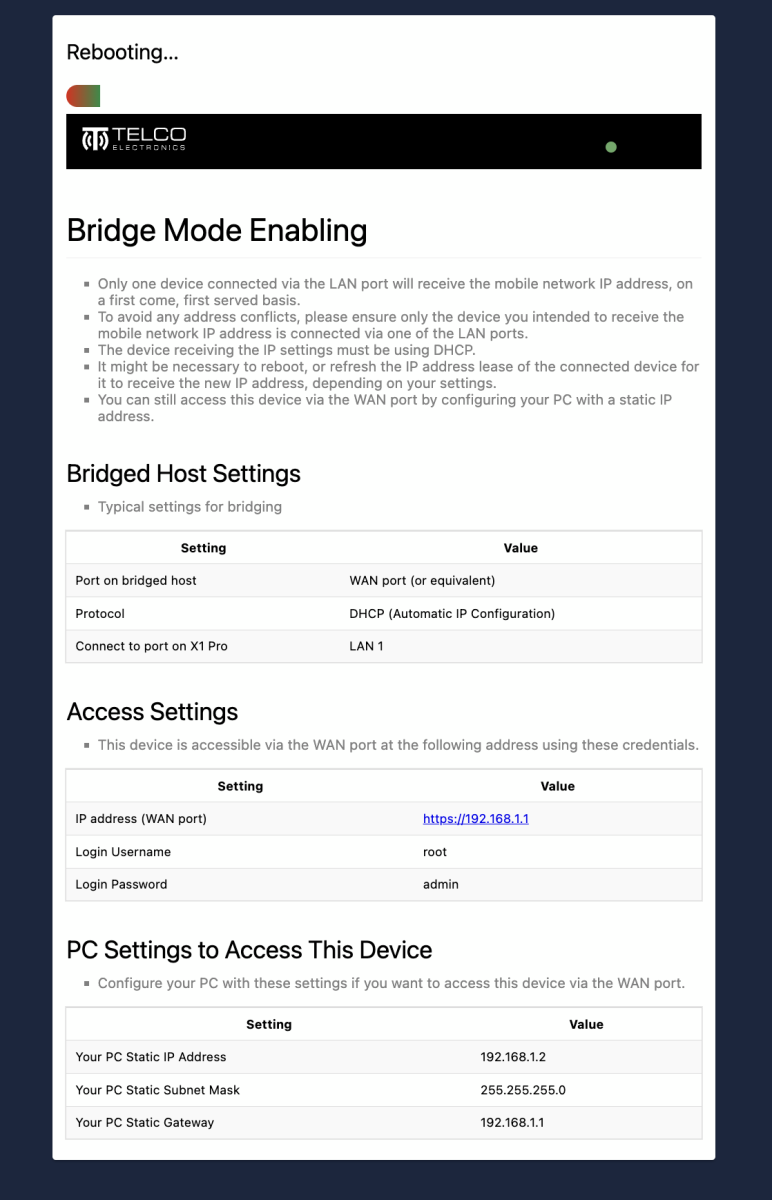 Downloads
Grab it over at our Downloads section. Enjoy!
About Telco Electronics
For over a decade, we've been dedicated to solving mobile connectivity challenges for Australians. We've used that experience to design the X1 Pro 5G with a full suite of user-friendly settings and installation options. Our aim? To optimise your internet connection far beyond what standard consumer equipment or ISP-provided gear can offer.
Take our Band Locking feature, for example. This allows you to set the X1 Pro 5G to the most effective frequency bands in your area. And for those in especially difficult-to-service regions, the X1 Pro 5G can be connected to any 5G MIMO antenna to ensure high-speed internet access anywhere in Australia.
Not sure which antenna to go for? No worries - we're here to help. Don't hesitate to drop us a line for some friendly advice. After all, getting the best possible performance for you is why we're here.
We are always keen to have a chat about trade and bulk order pricing. Give us a bell today and let's get the ball rolling!