RFI Four-Way Cellular Band Power Divider
Key Features
N-Type

Splitter/Combiner function

Broadband 698-2700MHz covering multi-cellular bands

Manufactured to a low PIM< -140dBc (3rd Order 2x43dBm carriers) rating

IP65 ingress protection

4x N Female output.
Usage
RFI Wilkinson-style power dividers/combiners are used in a variety of RF power dividing and combining applications

Typically used in DAS (Distributed Antenna Systems) for distributing power throughout feeder cable networks

Designed using Wilkinson or N-way styled cascaded broadband binary power splitting or combining techniques offering broadband capability with good splitter output/combiner input, port-to-port isolation.
Splitter
The input signal is equally split into two output signals, each reduced by 3dB (i.e. halved) due to the 1:2 power division

A small signal loss of 0.5dB is incurred as no RF device can operate at 100% efficiency

When determining whether you can afford to split your signal, keep in mind that the signal will be halved between each device: the question to answer is - is your signal strong enough?

In very low signal areas it's often advisable to use two antennas instead of a splitter.
Combiner
While it is possible to sum two input signals with no loss, this can only be accomplished if the input signals are identical in phase and amplitude

When two signals are completely out of phase (180 degrees) the signals will cancel completely, hence the statistical average for two unknown signals is a 3dB combination loss (i.e. reduced by half).
Specifications / Frequency
Electrical Specifications
Frequency: 698-2700MHz

Insertion loss: <6.6dB

Isolation: 20dB (min >17dB)

Nominal Impedance: 50Ω

VSWR: <1.3:1 >18dB RL

Phase Balance: ±3°

Amplitude Balance: <0.3dB

Max. Power: 50Watts

Connectors: N Female
Mechanical Characteristics
Construction: Black painted aluminium

Operating temperature: -30 +60°C

Relative humidity: 5~95%

Dimensions: 121 x 93 x 22mm

Weight: 0.6kg
Read More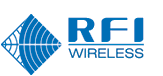 (SP6927-5304-11)
| | |
| --- | --- |
| SKU | SP6927-5304-11 |
| Shipping Weight | 0.0450kg |
| Shipping Width | 0.050m |
| Shipping Height | 0.050m |
| Shipping Length | 0.120m |
| Shipping Cubic | 0.000300000m3 |