Samsung Galaxy S4 Patch Lead i9500/i9505/i9295 Active
Key Features
Converts from phone connection to Antenna (FME) connector

High quality Samsung RF connector with 30cm of RG174 cable

Boost signal strength and coverage of your handset

Improve your mobile internet speed and reduce call dropouts

The Samsung Galaxy S4 has two small gold RF connectors which can be accessed by taking off the back cover

This patch lead is not suitable for the S4 Mini - the S4 Mini cannot take a patch lead.
Usage
Dramatically improves indoor 4G coverage on a Telstra Next-G Samsung Galaxy S4

In this pictorial, we've put a 12dBi glass mounted antenna in the window and connected it to the S4 using our patch lead

An external antenna produces an immediate increase in signal which results in faster mobile internet access, much longer usable range from a cell tower, improves voice quality and reduces call dropouts.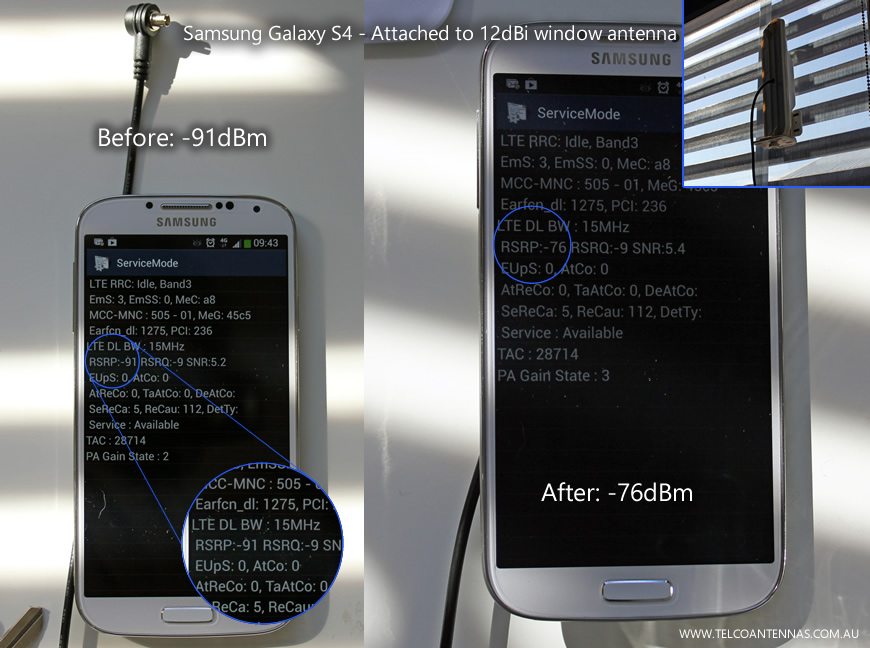 What does a patch lead do?
Most antenna cables terminate with a standard connection, most commonly a female 'FME' connector

To plug an antenna into your phone or wireless modem, you need a short cable that acts as a conversion from the FME connector to the device-specific connector that will plug into the antenna port on your device

The antenna port on the Samsung Galaxy S4 was installed for testing purposes, but is fine to connect and use an external antenna

The use of cheap imported leads, and inserting the lead at an incorrect angle can damage the phones RF port by permanently activating the external antenna - please be very careful when inserting and be cautious of inexperienced sellers

It is also very important that the lead never be pulled sideways, or a force never be applied across the lead - all patch leads are extremely vulnerable to shearing force and can damage both the lead and the internal connector.
Where do I plug my patch lead in?
The Telstra Samsung Galaxy S4 4G has two external antenna ports L1 and R1

When connecting your Galaxy S4 to an external 4G antenna it's important to only use the L1 port

The R1 port is used to improve 3G services

These ports are auxiliary ports, not switching connectors, the internal antenna will remain active and the device will choose based on which receives stronger signal.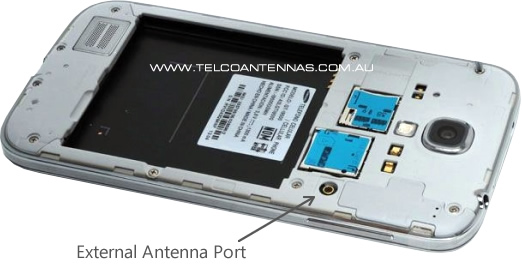 For shorter higher quality SMA Samsung test cables please see the following links:
(MS705-FMEM-S4)
| | |
| --- | --- |
| SKU | MS705-FMEM-S4 |
| Shipping Weight | 0.0450kg |
| Shipping Width | 0.050m |
| Shipping Height | 0.050m |
| Shipping Length | 0.300m |
| Shipping Cubic | 0.000750000m3 |