(Legacy) TelcOS Melaleuca Installation Instructions


This is for the old version of TelcOS Melaleuca which is anything lower than 3.4.0. If you are on a new version, please see our new instructions here.
Installation
Installing new firmware normally takes about 5 minutes, and ensures you have access to the latest features and enhancements.
Connect to the Telco Electronics device either via Ethernet cable using one of the LAN ports, or via Wi-Fi using a phone, laptop, or tablet. You may need to use the WiFi password to connect via WiFi. Please ensure your phone, laptop or tablet is set to use automatic configuration (DHCP) when connecting to the Telco Electronics device.

Navigate the main menu to System > Firmware and Backup or by clicking the following link

Use the form on that page to proceed with the installation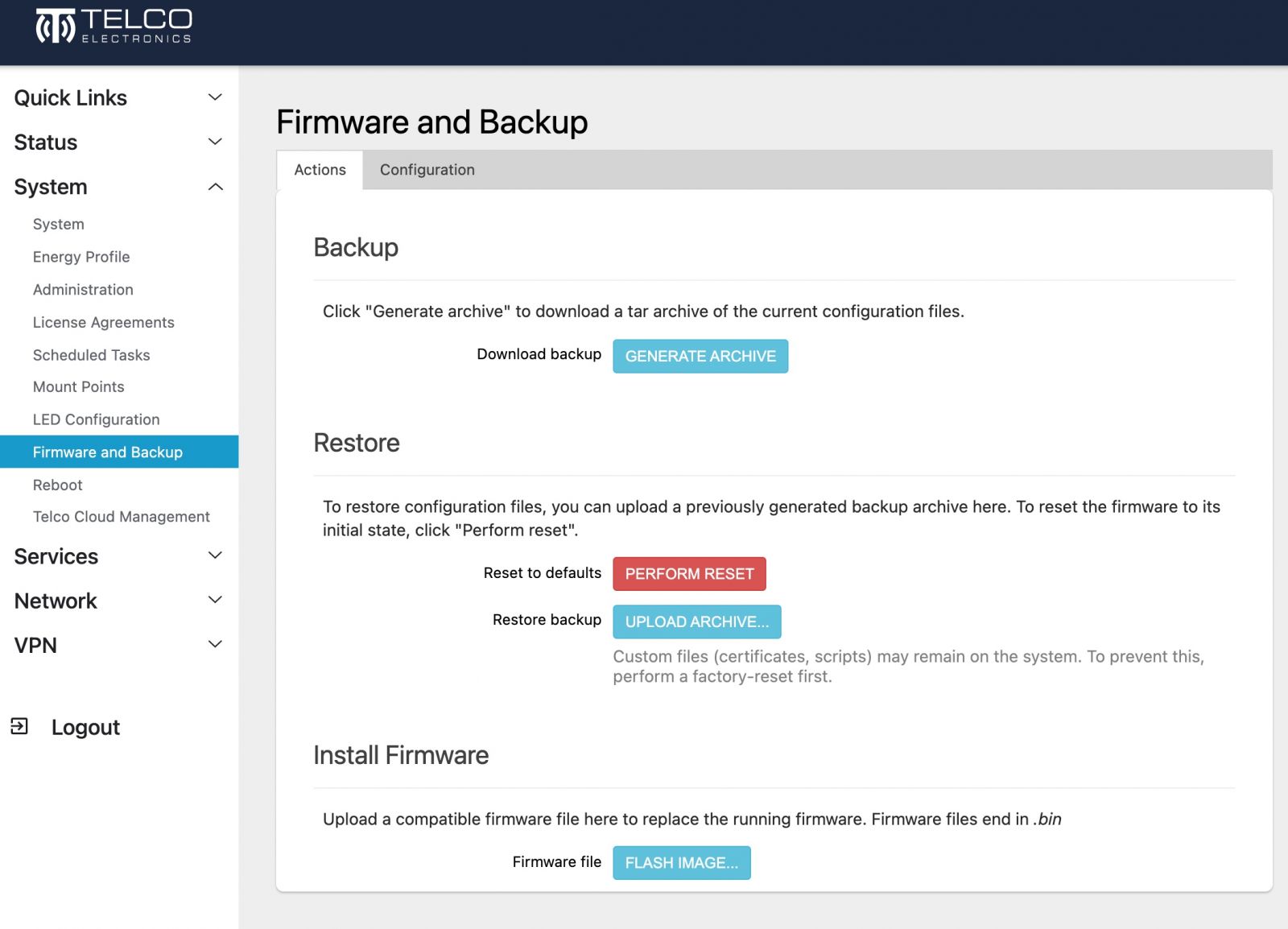 4. Click Install Firmware

5. Upload the firmware

6. Install without keeping settings (untick the Keep Settings box)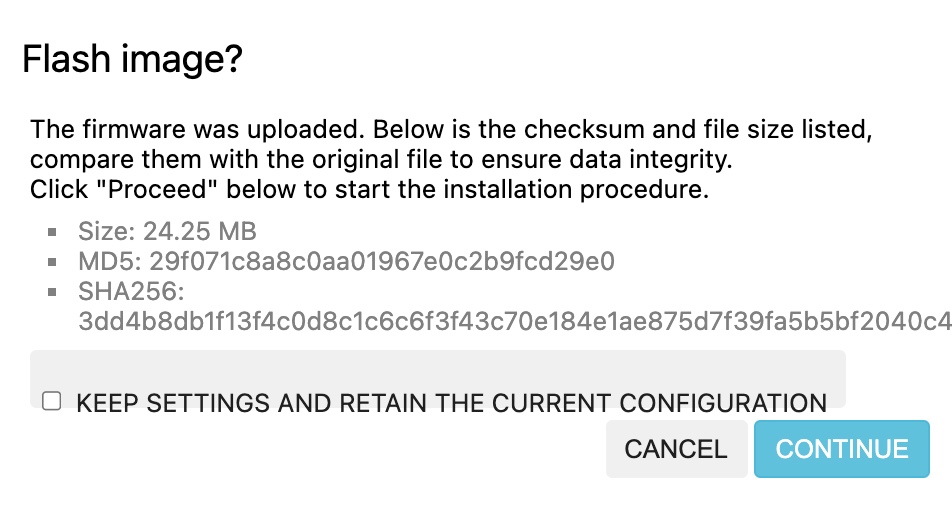 7. and click Continue

Finished. A progress bar will update you on the status as the firmware installation progresses. Depending on your network settings, you may need to reconnect to the Wi-Fi or refresh your devices's network settings in order to reconnect to the Telco Electronics device or use the Internet. Depending on network conditions at your local tower, you may need to power cycle the Telco Electronics device in order for it to reconnect to the mobile network after upgrading.
Quick Links