Telco X1 Pro


Ideal for customers requiring ultra high speed, reliable internet service, even in remote areas, the Telco X1 Pro is our fastest modem, yet. Get it now. Pair it with our Telco 5G MIMO Panel or RFI 5G MIMO Panel antenna as appropriate for a future proof 5G-ready solution. Remotely configure, monitor and access the X1 Pro via our Telco Cloud Management System too.
What our customers are saying
"...so much faster than our old router - thank you!"
"We switched from your competition and are so much happier with your X1 Pro"
"I love the X1 Pro... I put it in bridge mode and run all my cameras off of it"
"...switched from DSL which was maybe 10Mbps down and less than 1 up... on the X1 Pro we get 240Mbps down 45Mbps up - Wow!!!"
"without any configuration in an area with 2 bars of mobile signal I was getting average speeds of about 35Mbs, maxing out around 60Mbs and the worst about 9Mbs. After installing the Antenna I have an average speed above

130Mbs

,

with a peak so far of 196Mbs and the worst performance being around 60Mbs

. The connection is stable and

I finally feel like have decent internet again

."
Telco X1 Pro Advantages
More bandwidth: more capacity for the home, business, 4K UHD video streaming, security cameras, and more
Powerful Wave2 WiFi: full coverage of a standard 250 square meter size home or office without the need for a distributed system, up to 100m radius clear line of sight
Longer range from the mobile tower: get better speeds than competing modems even at distance from the tower due to advanced LTE-A Pro technology and sophisticated firmware
Cloud ready: remote access and monitoring of X1 Pro can save a trip to site for firmware upgrades, performance tweaking and more
Extended temperature support: Our rugged electronics support an ambient operating temperature ranging from +75C to -10C
Ease of setup: let TelcOS Melaleuca™, our acclaimed firmware, do the hard work for you - most deployments take less than 10 minutes to get the X1 Pro configured and ready for use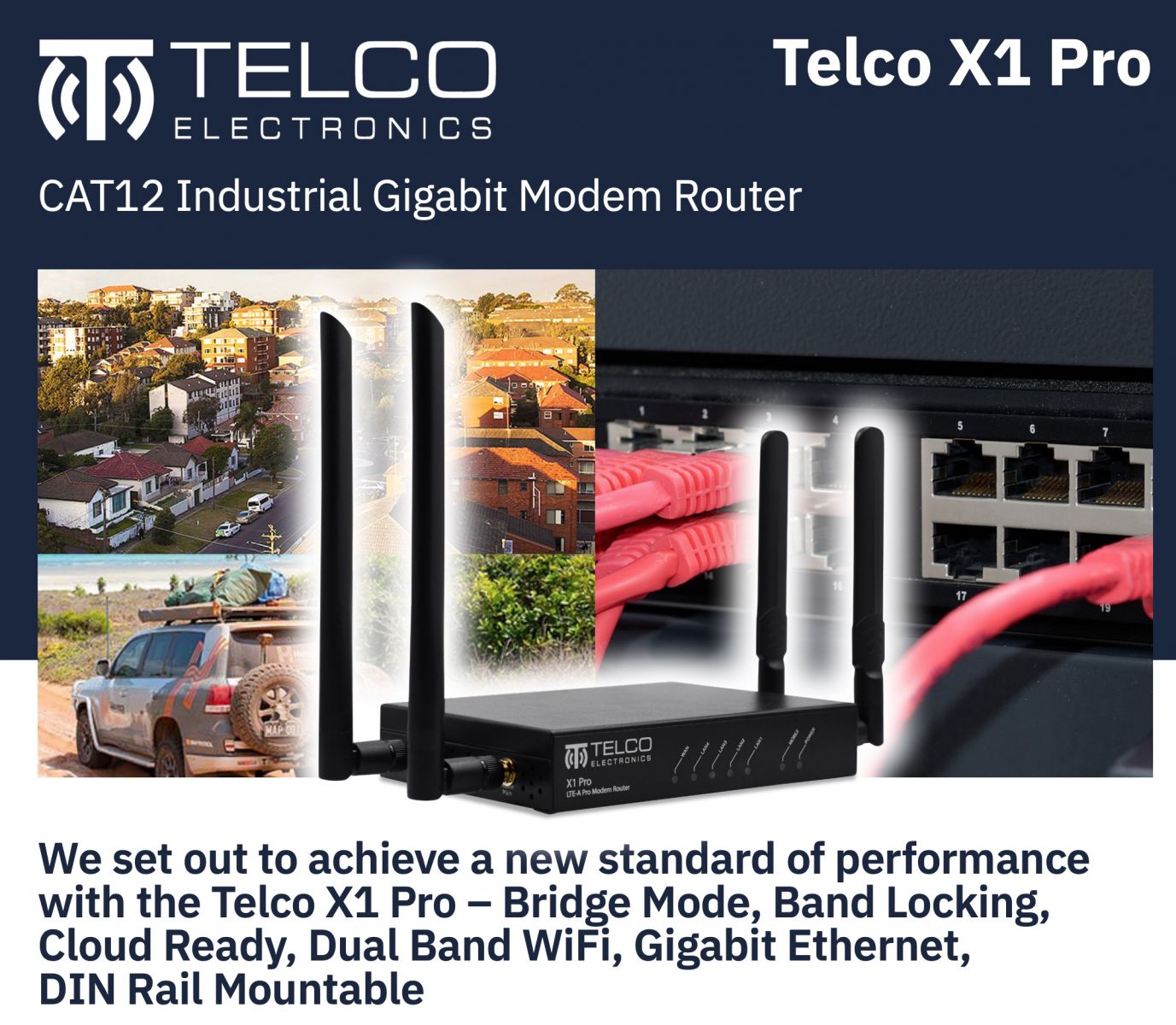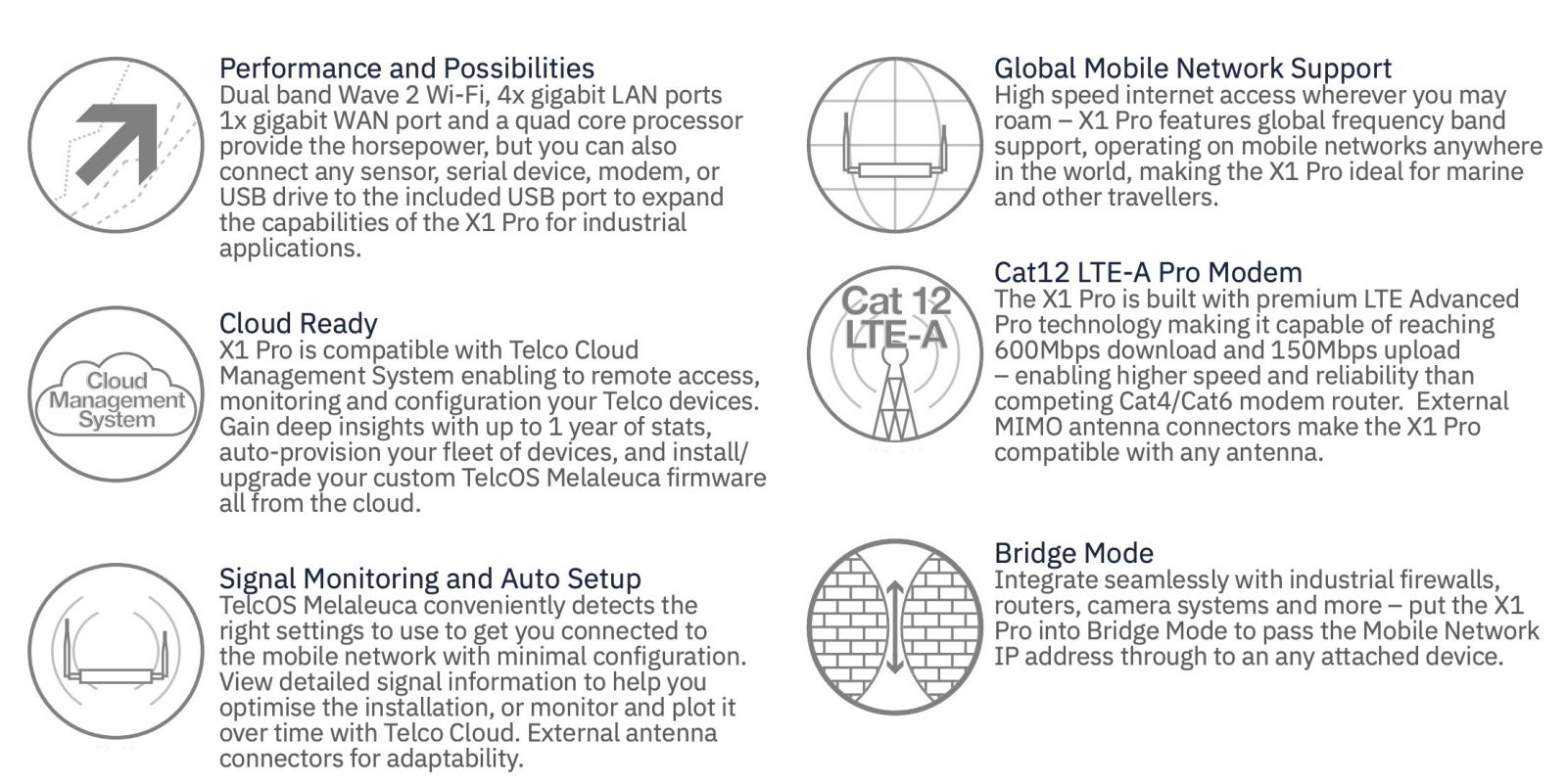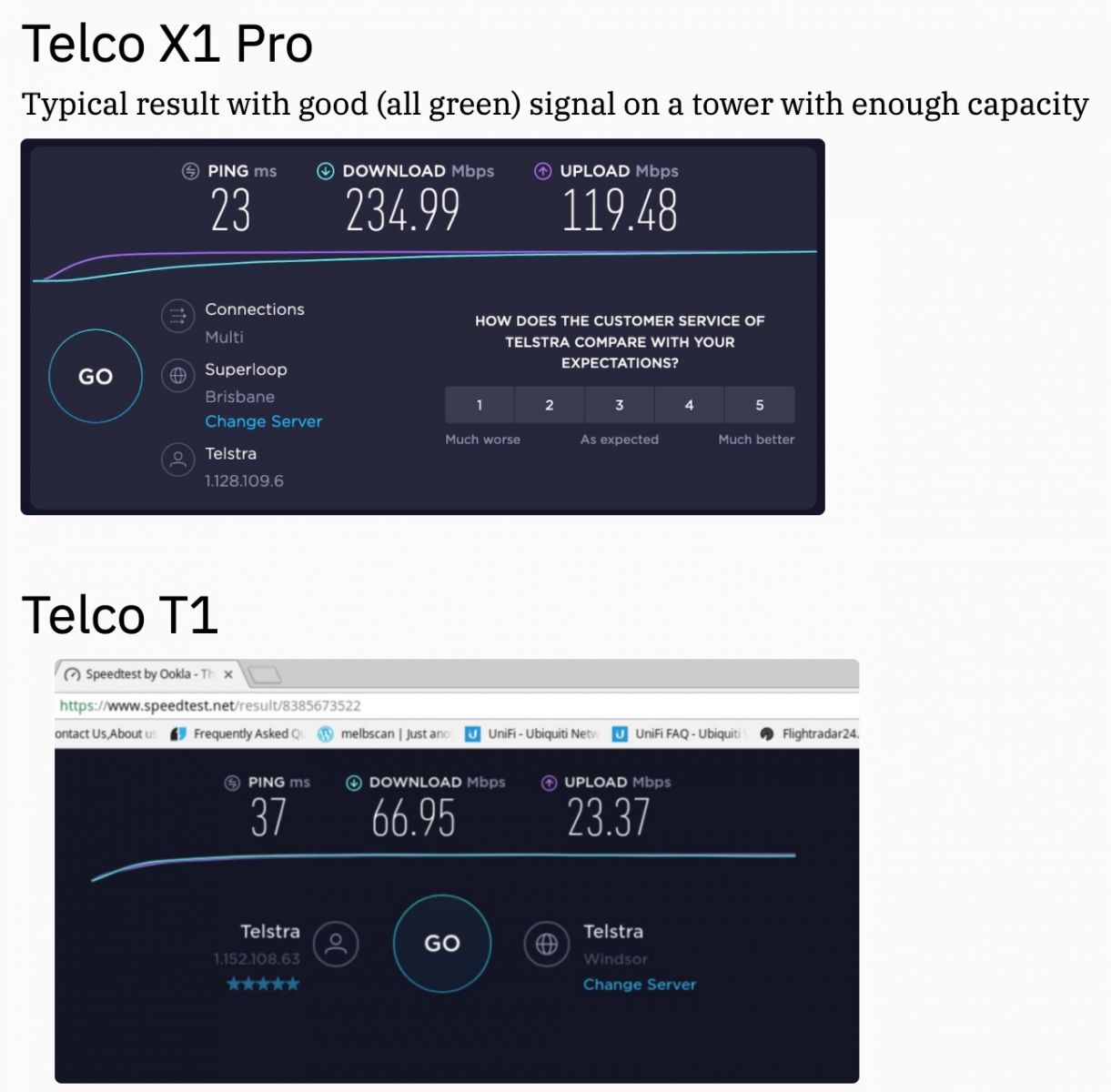 Telco Antennas Pty Ltd
https://www.telcoantennas.com.au
You recevied this message because you are a notification or newsletter subscriber. Manage your settings here.