Telco X1 Pro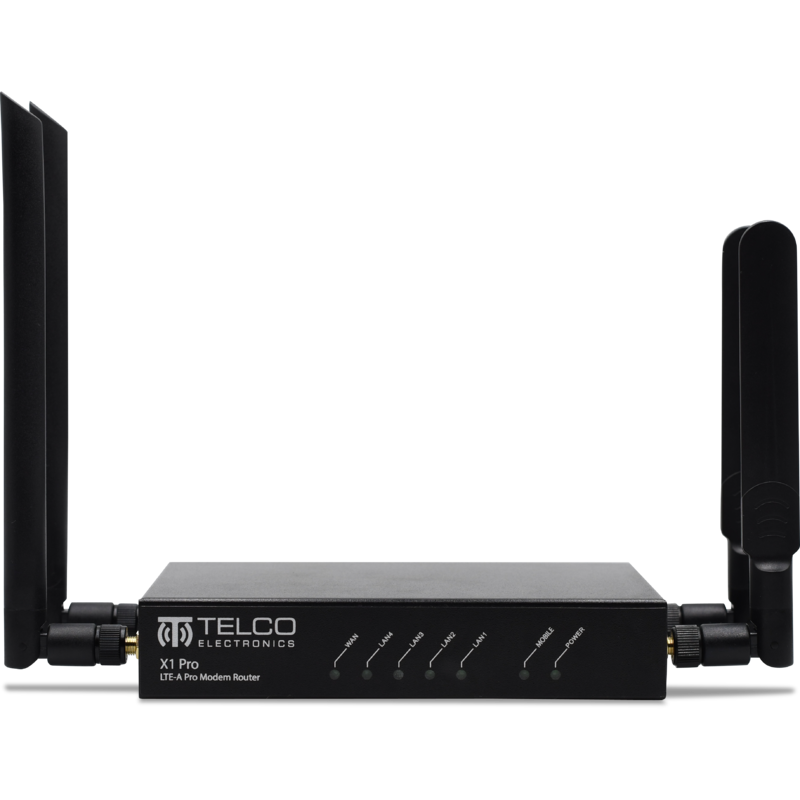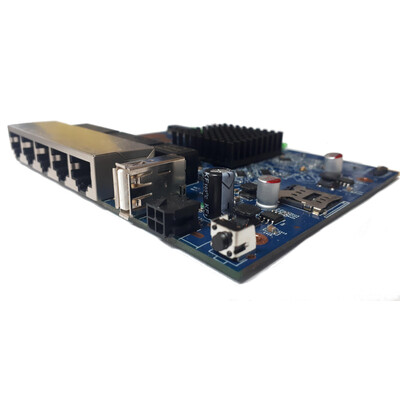 Wireless Gigabit Modem Router
600Mbps CAT 12 LTE-Advanced Pro
Developed by Telco Antennas in Brisbane, Australia.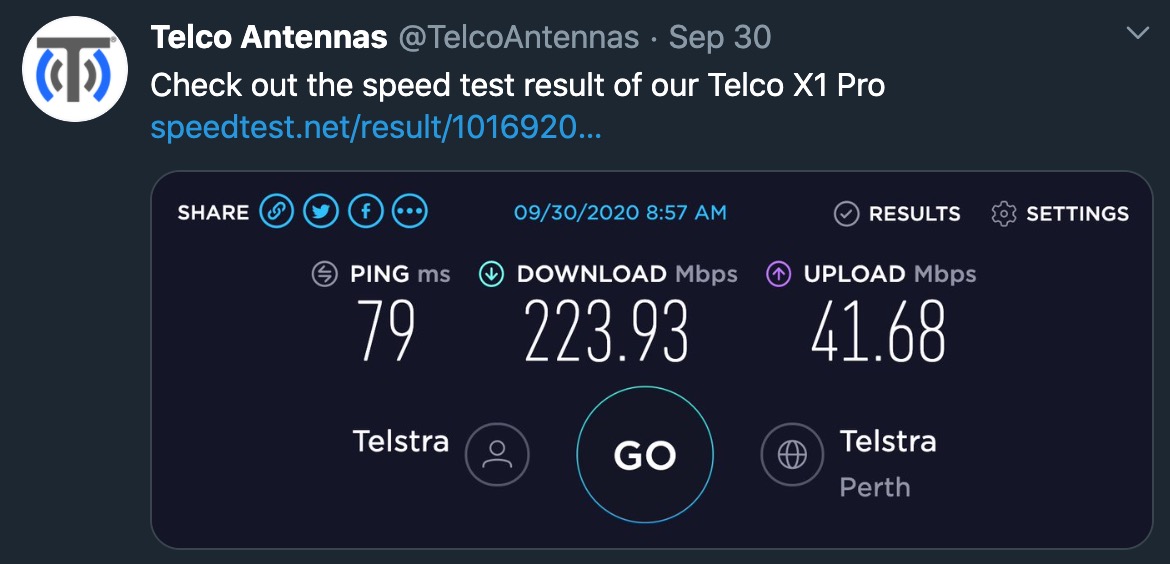 ---
With the Telco X1 Pro we are setting a new standard of performance. Designed for rapid deployment of reliable high speed internet anywhere, we are proud to introduce the Telco X1 Pro LTE-A Pro Modem Router, a complete site connectivity solution for the most demanding customers who require high throughput and availability from a convenient, easy to use device.
Up to 600Mbps down / 150Mbps up internet speeds - LTE Advanced Pro technology
802.11ac Wave 2 WiFi technology and Gigabit Ethernet
Pro features included: Band Locking and Bridge Mode

Support for Telco Cloud Management System

Small form factor and modular design featuring external antenna connectors for mobile data and WiFi
Optional mounting brackets or DIN rail brackets to integrate the X1 Pro into any cabinet, case, waterproof box, vehicle, vessel, or mobile plant; and you can even just sit it on your desk.
Deploy high speed internet access anywhere -- this modem features global support, operating on network frequency bands used across the entire world.
Shred through data packets with a high performance quad core ARM processor that never misses a beat.
Running the acclaimed TelcOS Melaleuca, which is hailed by customers for its ease of use, rich features and stability, you can get your site up to full gallop in a matter of minutes. Place the SIM card from your phone into the Nano SIM tray of the X1 Pro. And by full gallop we mean up to 600Mbps down and 150Mbps up over the LTE network, unconstrained by the gigabit ethernet switch and 1200Mbps WiFi.

Telco X1 Pro is perfect for all business or connectivity needs such as video conferencing, content streaming, high speed file transfer, VPN and more.
---
Ideal Use Cases
Establishing an ultra fast primary or backup Internet connection via 4G LTE

Rural areas, or areas with poor signal quality (our ultra-sensitive modem picks up weak signal best)

Failover between wired WAN and CAT-12 4G LTE-A Pro

Small to medium enterprise

Permanent, semi-permanent or temporary deployments

Vehicle, marine or caravan use

Home/Office installations that require high speed 4G internet

Creating high data capacity dual band WiFi hotspots

Being a Cat-12 LTE-A Pro modem, in areas with poor signal the X1 Pro works better and is much more reliable than Cat-4 or Cat-6 LTE modems
Top Features
Fully featured MIMO LTE Router

User-Acclaimed TelcOS Melaleuca™ Firmware

Band Locking

Bridge Mode

Telco Cloud Management System™ support for remote configuration

Powerful, dual band 2.4GHz and 5GHz WiFi

600Mbps/150Mbps (DL/UL) Cat-12 LTE-A Pro Modem

Global Frequency Support - use it anywhere in the world

Quad-core ARM Cortex A7 processor (IPQ4019 SoC)

Industrial rugged design

External, tray style SIM card slot (nano SIM)

DIN Rail support, 3m power cable, multiple mounting options

Modular mounting options for DIN rail and backboard mounting

External Antenna Connectors - SMA Female (LTE) and RP-SMA Female (WiFi)
Cloud Ready
Servicing
mining

construction

field research

clubs

parklands

WISPs

outdoor events

mobile vendors

hospitality

marine

transportation

sport

emergency services

agriculture

retreats

digital signs

vending machines

and more
---
Performance Comparisons
All trademarks belong to their respective owners.
Telco X1 Pro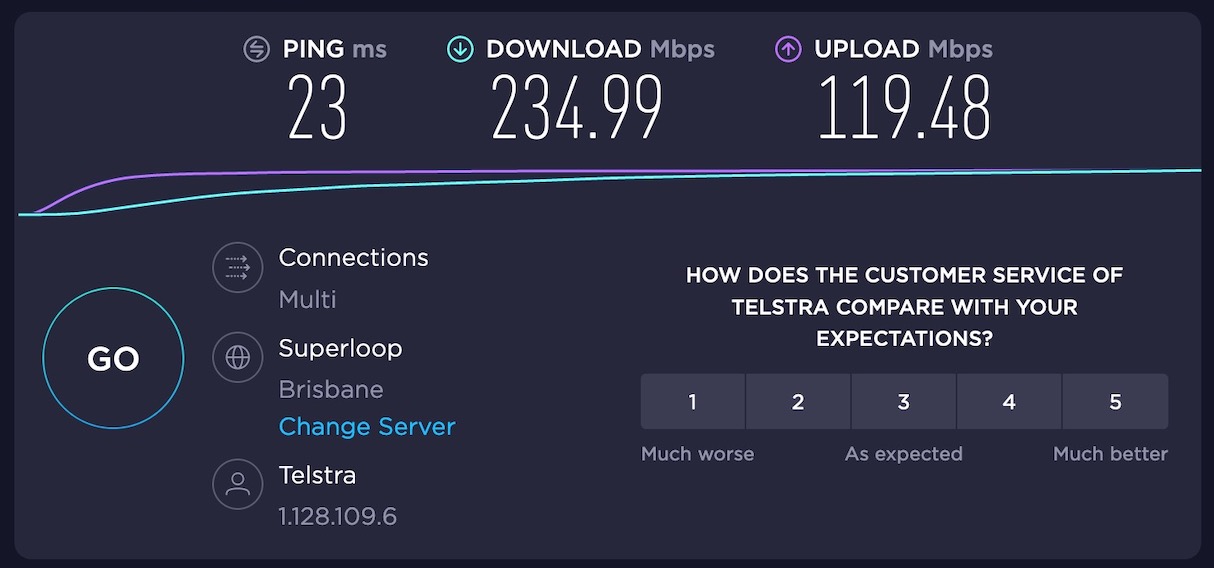 Telco T1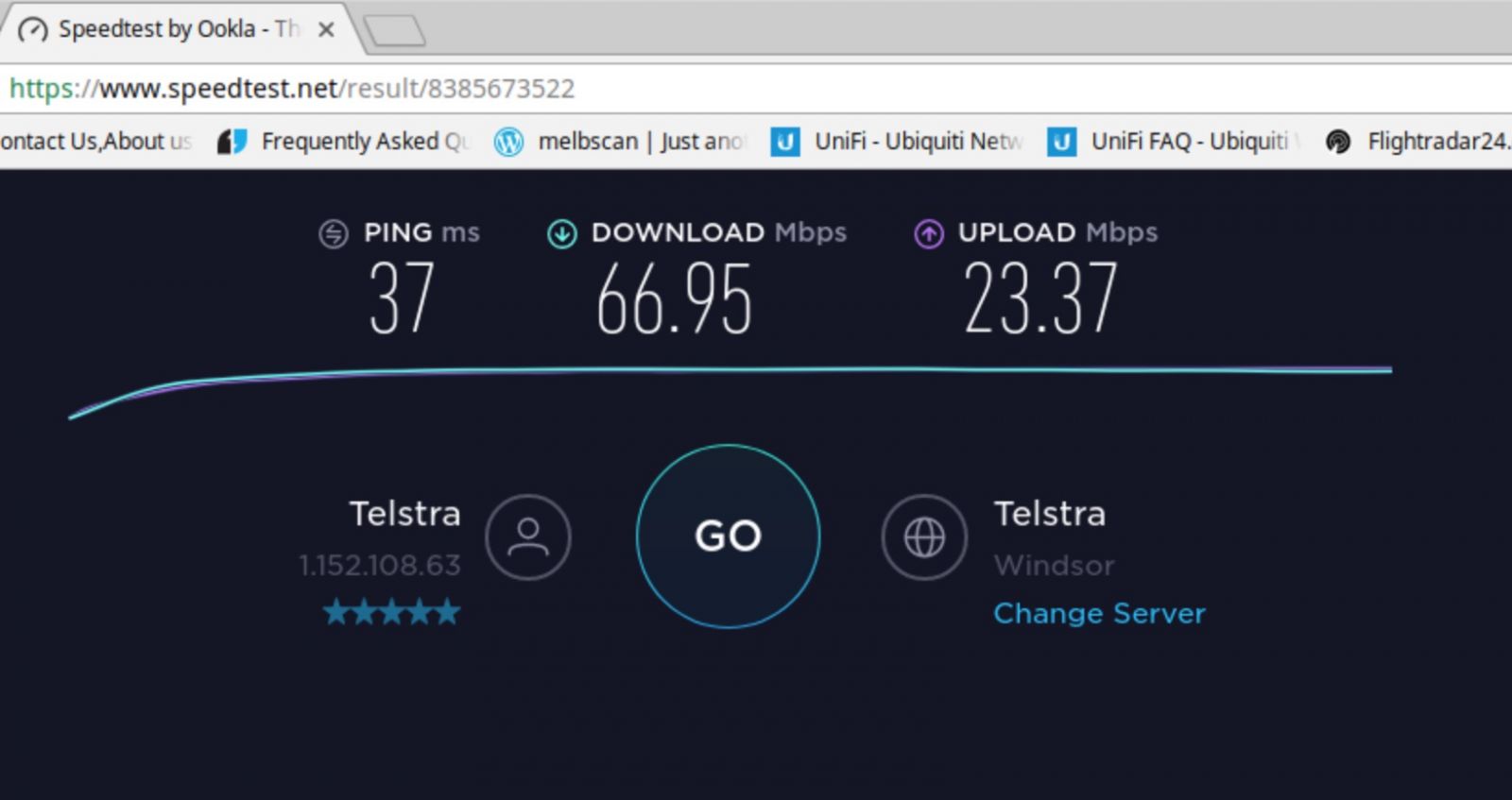 NETGEAR® Nighthawk® M1


Comset CM210Q-W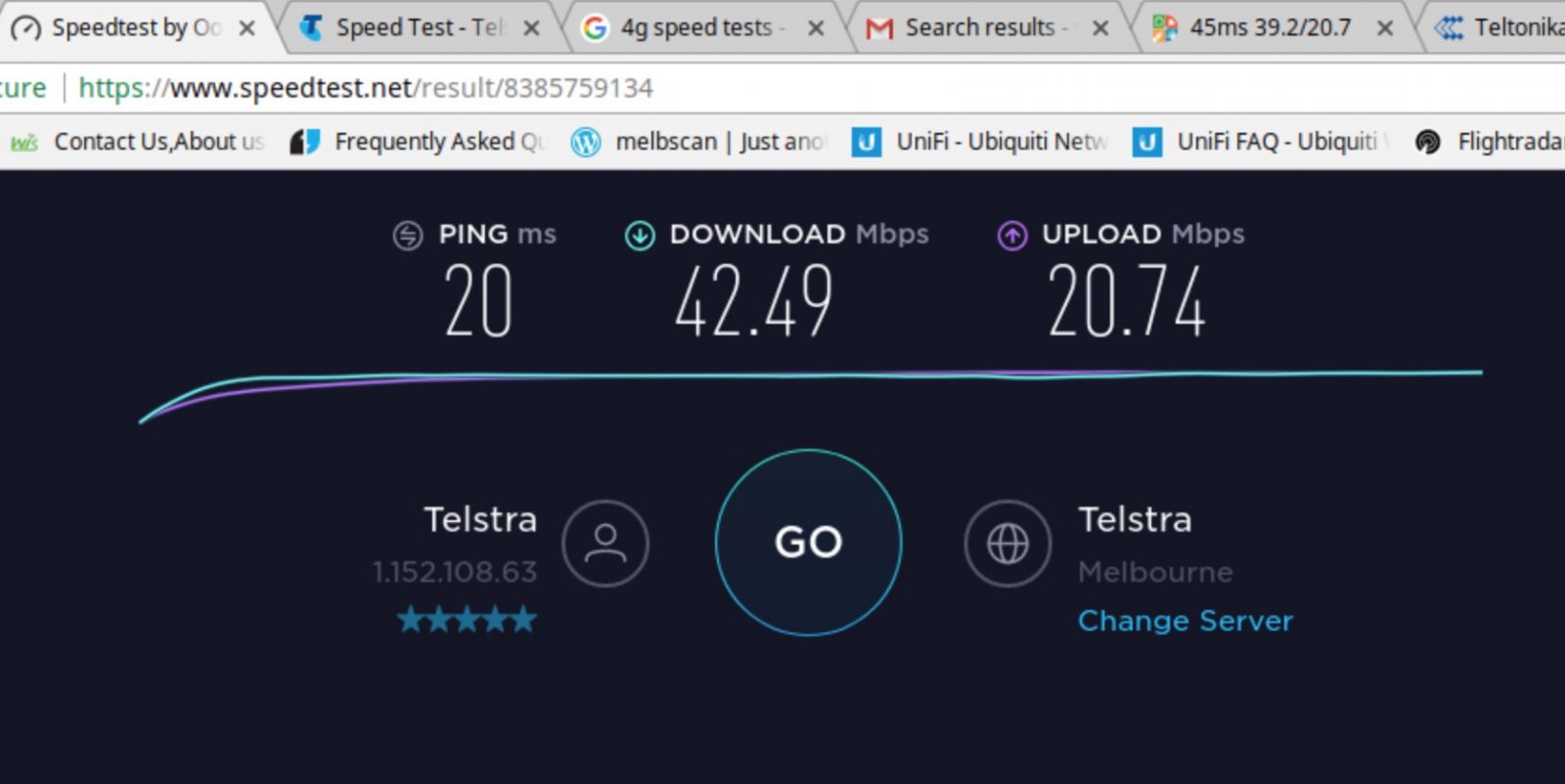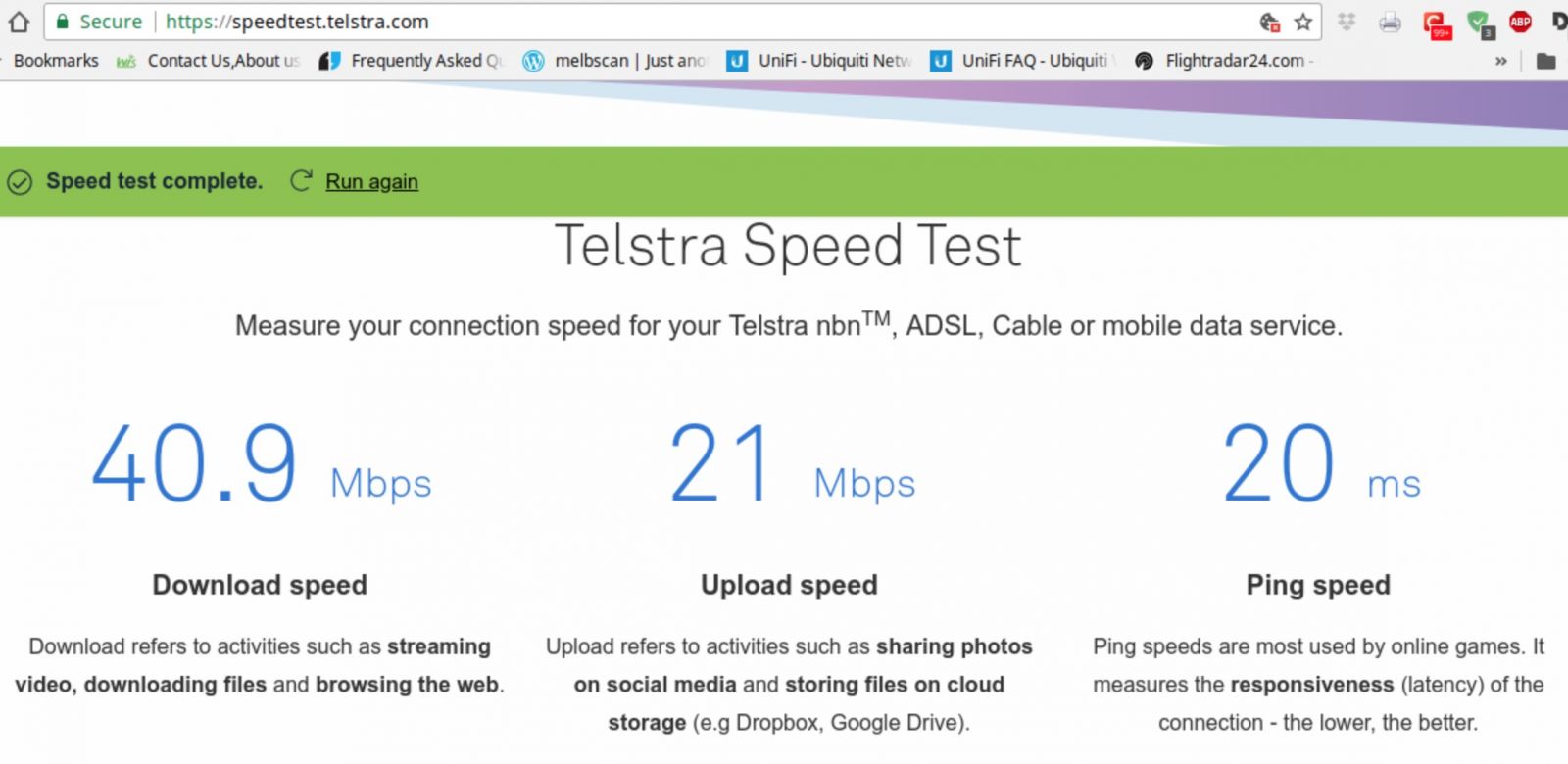 ---
Designed from the ground up by Telco Antennas in Brisbane Australia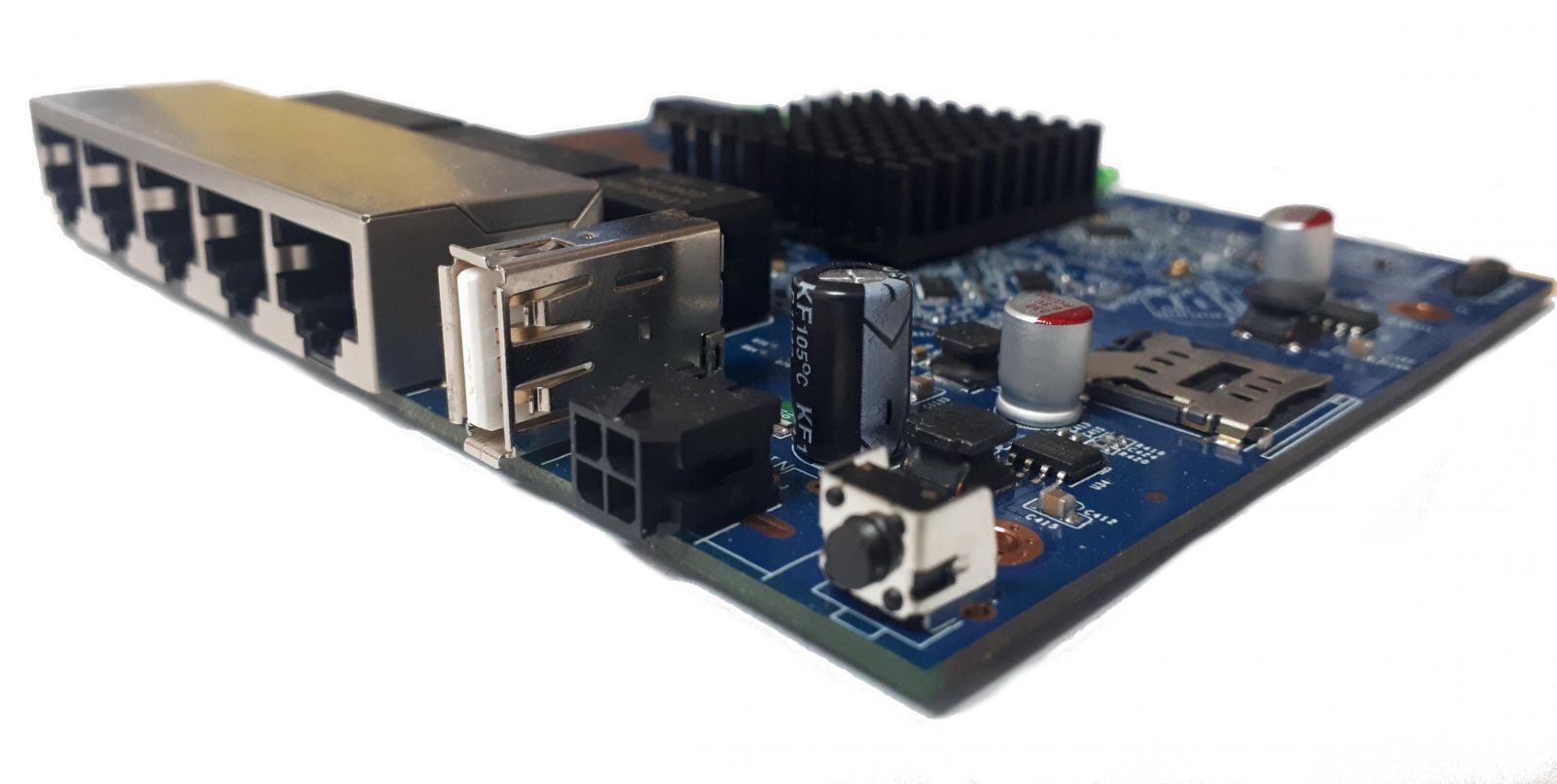 Telco X1 Pro is the ultimate in modem router performance. Designed to be uncompromisingly fast, unbelievably rugged, and shock tested for reliability you can count on, the Telco X1 Pro delivers 600Mbps MIMO CAT-12 LTE-A Pro connectivity, gigabit ethernet, and dual band 802.11ac Wave-2 WiFi in a rugged, mountable package ready for indoor or enclosure installation.
Maximum Performance
Shred through data packets with an extremely powerful quad core, hardware accelerated Qualcomm® IPQ4019 ARM System-on-a-Chip (SoC).
MIMO LTE Advanced Pro
Multiple-In Multiple-Out (MIMO) is the cornerstone of LTE-Advanced Pro and the X1 Pro gives you everything you need to max out your connection to the Category 12 LTE-Advanced Pro specification, starting with: external antenna connectors, global frequency band support, band locking, custom APN selection and bridge mode.
TelcOS™ Melaleuca
Made with trusted, industry standard technology, and it's open source
Powerful, yet easy and secure embedded OS designed and developed by Telco Antennas

Direct support for Australian mobile networks

Reliable Wifi with options including: guest networks, scheduling, client isolation

Secure firewall with support for port forwarding, traffic rules and more

Download backups, or clone a configuration to multiple X1 Pro's with a single file

Latest security patches applied

Incorporates KRACK Wifi vulnerability countermeasures

Mobile browser support

DHCP server including address reservations

Wake on Lan (WoL) - wake up other computers attached to the X1 Pro remotely

Ping reboot - reboot if a host is unavailable for too long

Remote logging - send logs to a logging server

Built with a rock-solid Linux® core based on the latest stable OpenWrt® *

Includes the latest in VPN technology: WireGuard®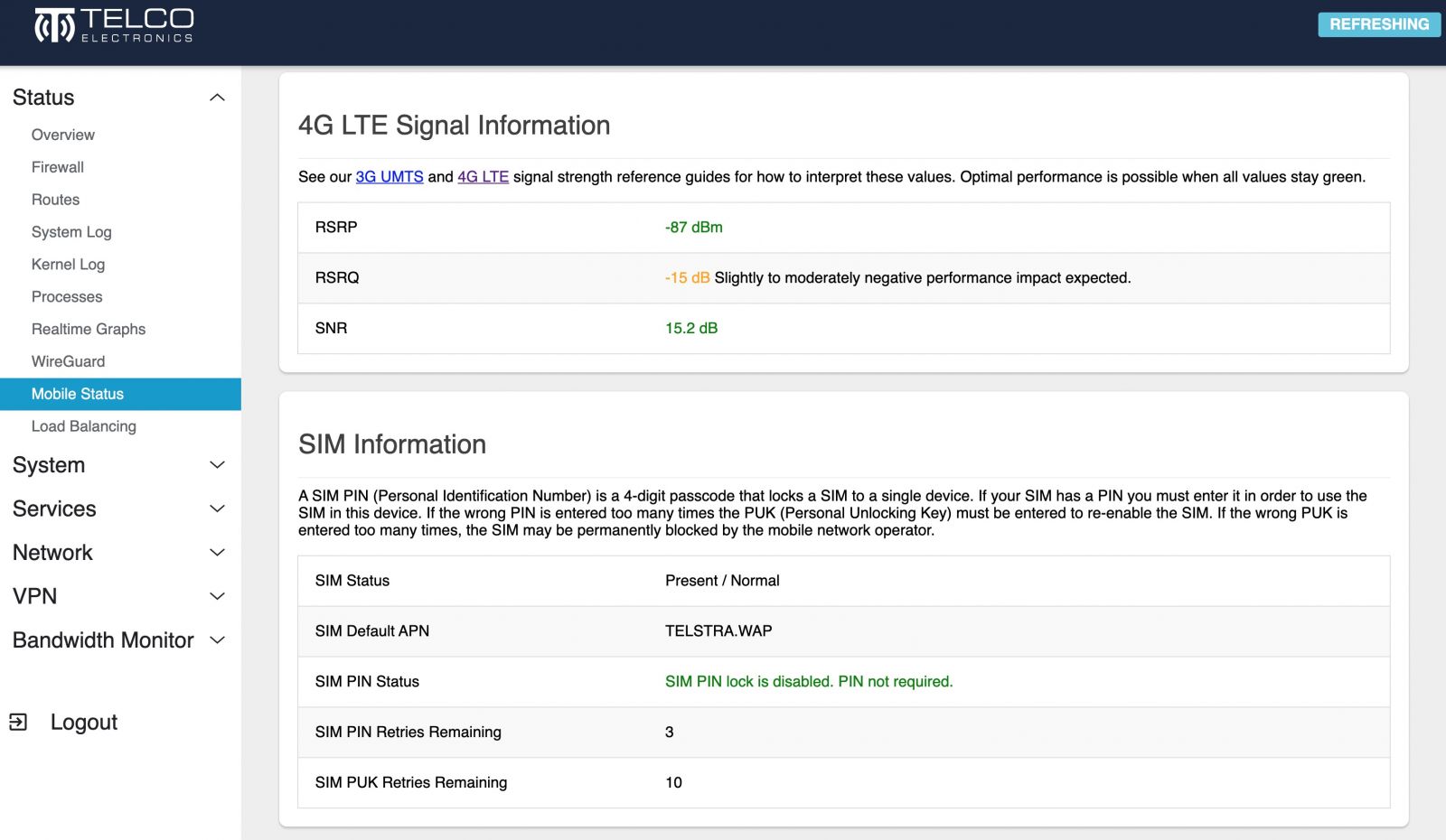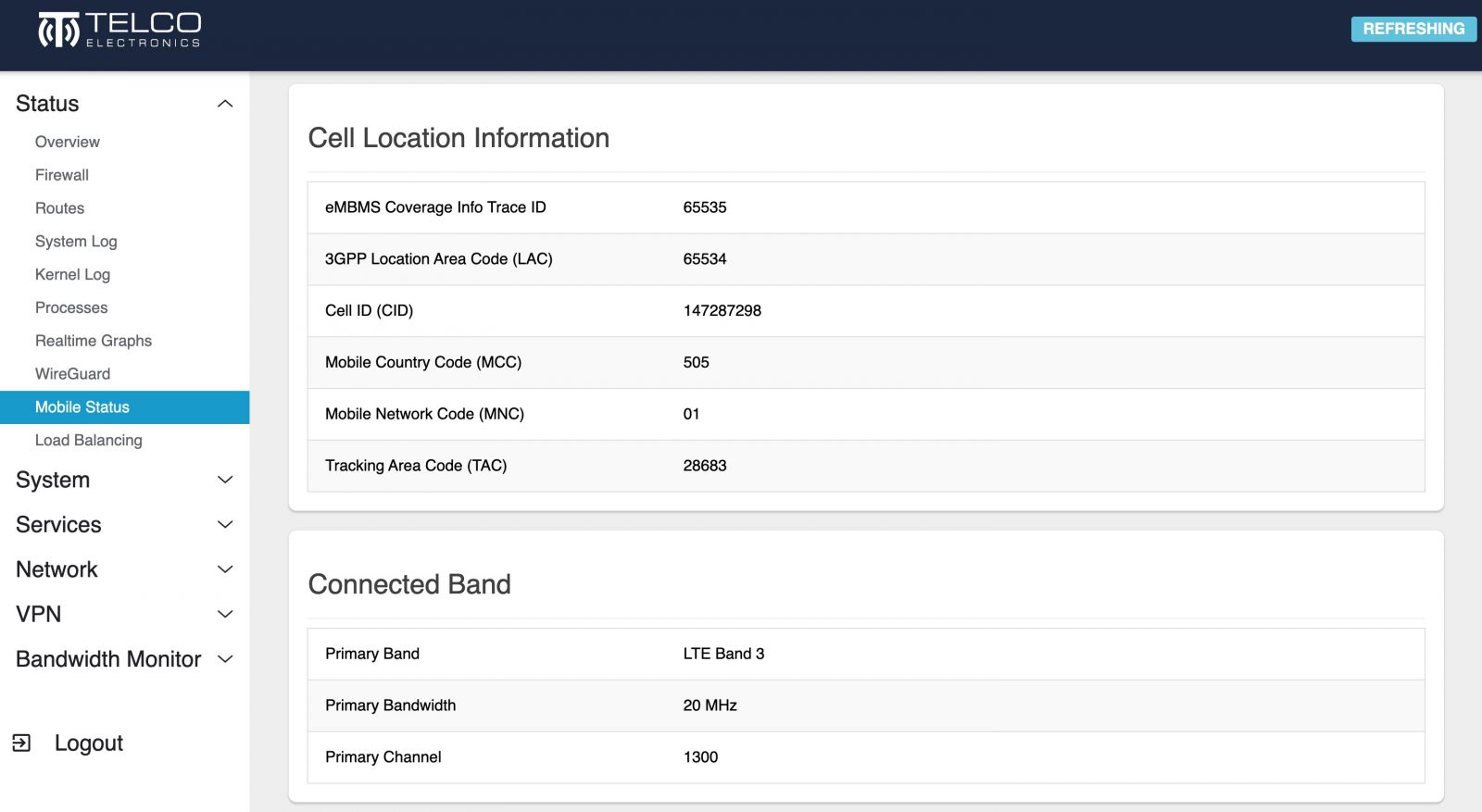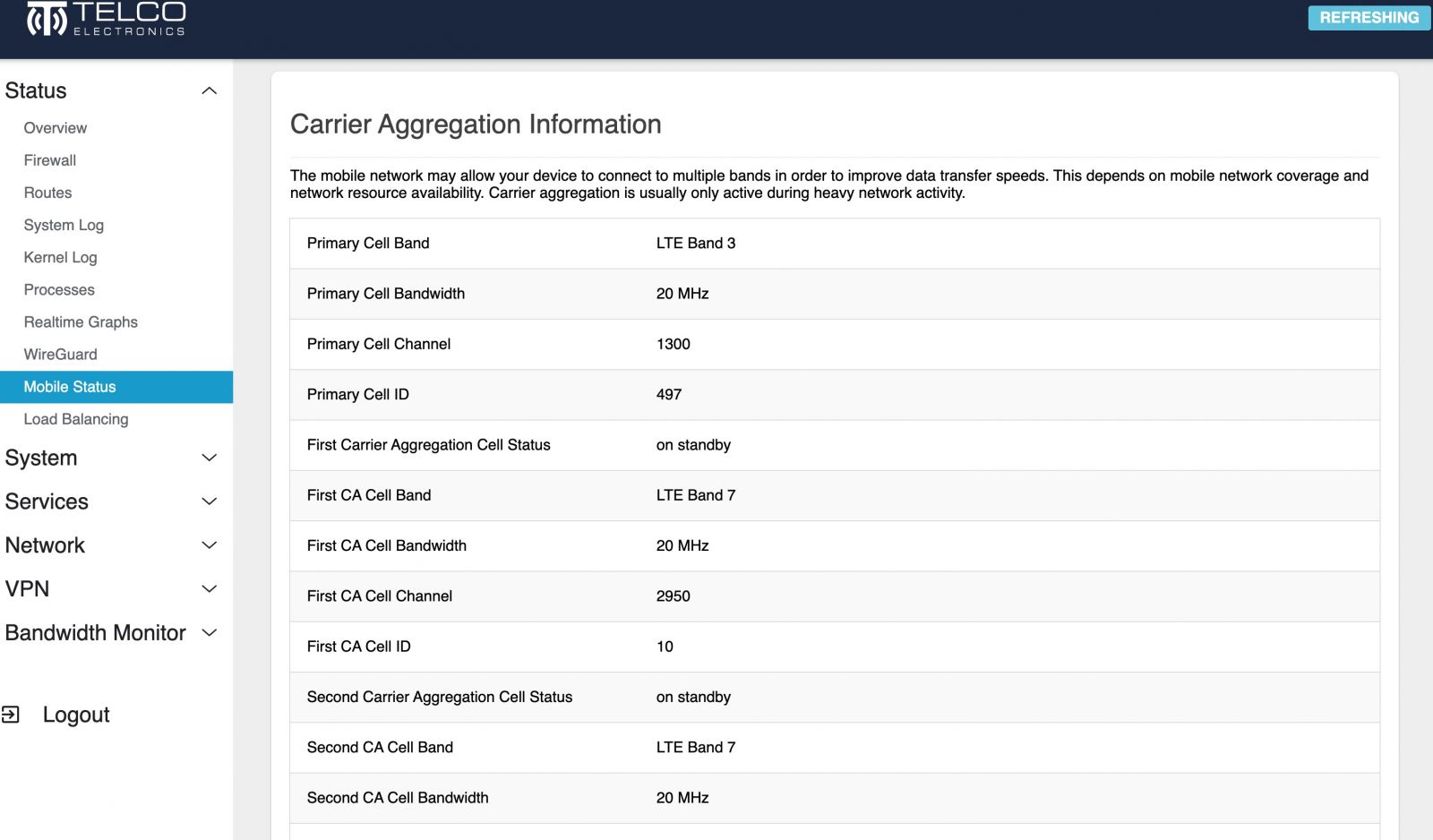 Band Locking
Lock on to the best frequency bands in your area

Tune the X1 Pro to your antenna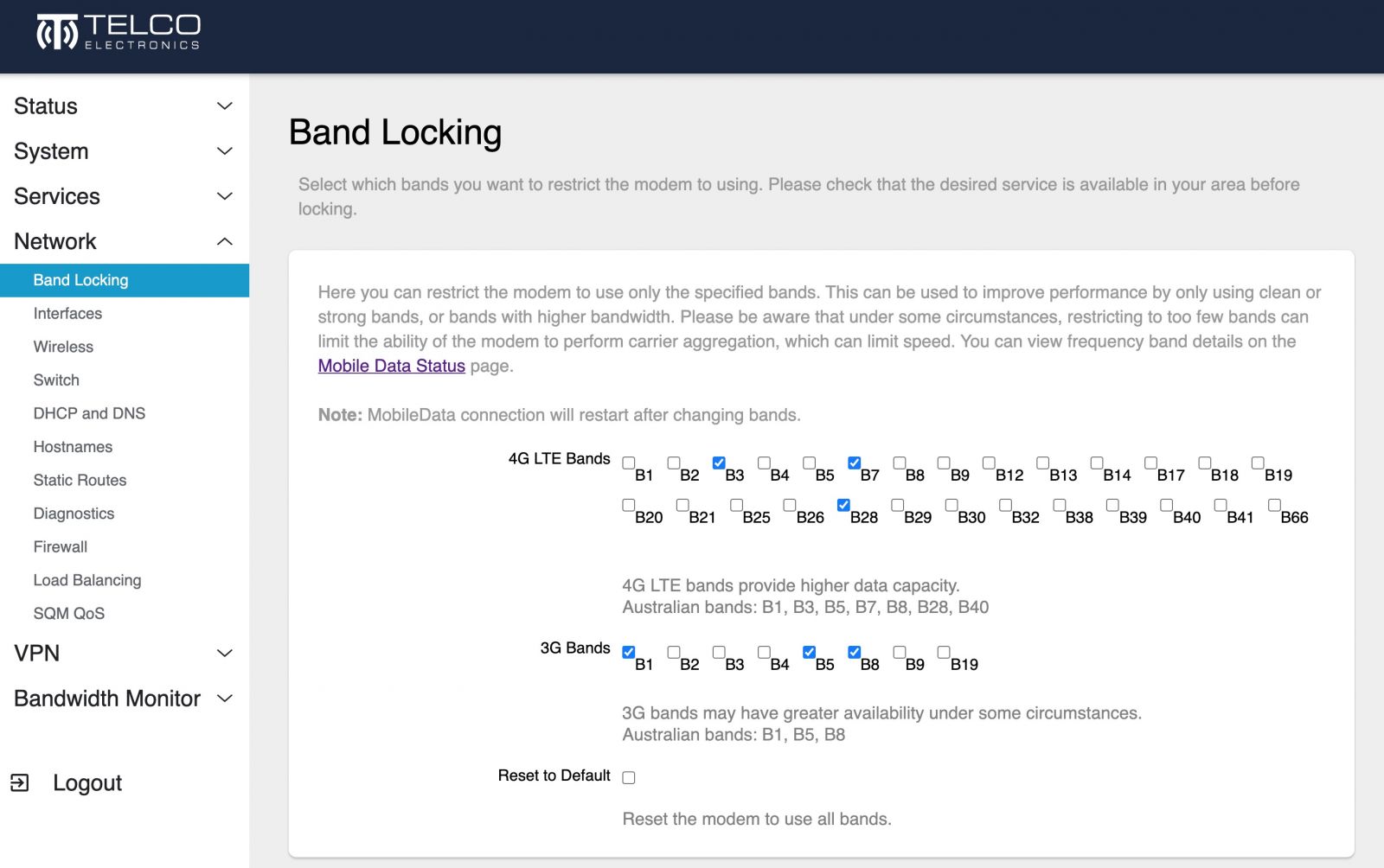 ---
Specifications / Frequency
Electrical
IEEE 802.11/b/g/n/ac

Antenna connectors

2x Mobile data: SMA Female antenna connector

2x Wifi: RP-SMA Female

5GHz Wifi

up to 900Mbps

40MHz/80MHz channel widths

Up to 1000mW transmit power

2.4GHz WiFi

up to 300Mbps capacity

up 100m radius outdoor coverage area 30m indoor

Recommended for up to 100 clients

20MHz/40MHz channel widths

Five ports - 4 x LAN - 1 x WAN

WAN Port

LAN Ports

Can share 4G with a multi-port switch or computers

Full SOHO (small office/home office) router capabilities

Can be used as a standalone device, or provide 4G to an existing network setup:

DHCP

Firewall

VPN - server and client

Cat12 LTE Advanced Pro modem

Peak Download Rate: 600Mbps

Peak Upload Rate: 150Mbps

MIMO Antenna Compatible

3x Carrier Aggregation, 256QAM

Maximum aggregated bandwidth: up to 60MHz (20MHz + 20MHz + 20MHz)

Transmit Power (max)

LTE Bands: 23 dBm +/- 2dB

UMTS Bands: +24 dBm +/- 3dB

Supported Frequency Bands

LTE Band 1

LTE Band 2

LTE Band 3

LTE Band 5

LTE Band 7

LTE Band 8

LTE Band 9

LTE Band 12

LTE Band 13

LTE Band 14

LTE Band 17

LTE Band 18

LTE Band 19

LTE Band 20

LTE Band 21

LTE Band 25

LTE Band 26

LTE Band 28

LTE Band 29

LTE Band 30

LTE Band 32

LTE Band 38

LTE Band 39

LTE Band 40

LTE Band 41

LTE Band 66

UMTS Band 1

UMTS Band 5

UMTS Band 6

UMTS Band 8

UMTS Band 9

UMTS Band 19

1x Nano-SIM slot with tray

Quality Assured: ISO 9001

Power consumption: <12W
3x Carrier Aggregation
The Telco X1 Pro is capable of combining up to 3 LTE bands to maximise data throughput capacity and improve network performance.

Supported Frequency Bands - Global
Full support for frequency bands used across the entire globe. Australian bands in bold.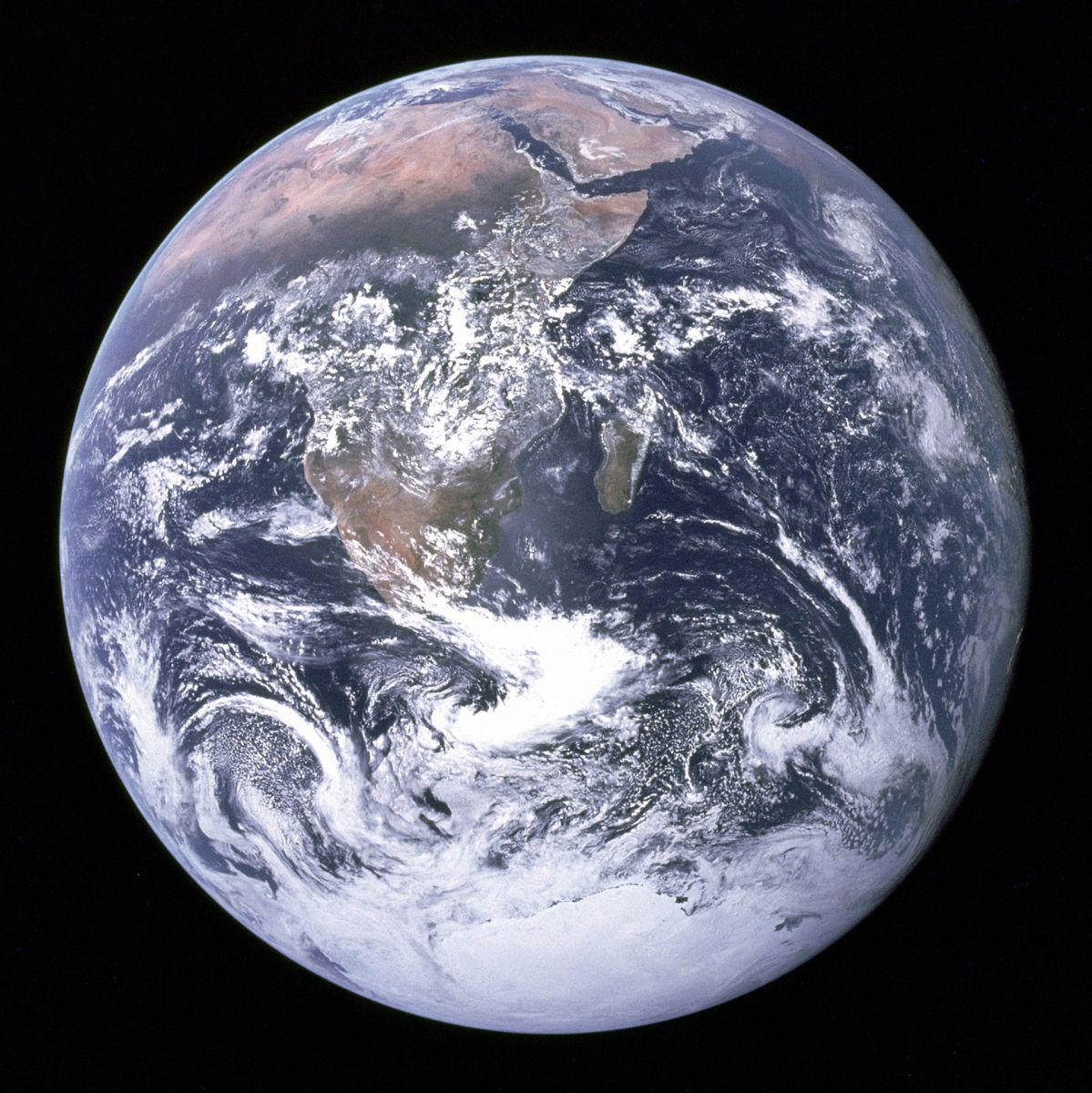 4G LTE/LTE Advanced

B1, B2, B3, B4, B5, B7, B8, B9, B12, B13, B14, B17, B18, B19, B20, B21, B25, B26, B28, B29, B30, B32, B38, B39, B40, B41, B66

3G

TD-SCDMA

WCDMA

B1, B2, B3, B4, B5, B8, B9, B19
Network Service Compatibility

Yes/No

Telstra 4GX Band 28 (700 MHz)

Optus 4G+ Band 28 (700 MHz)

Telstra Next-G™ Band 5 (850 MHz)

Vodafone 4G+ Band 5 (850 MHz)* *Please check Vodafone Coverage Map

Optus Regional 3G Band 8 (900 MHz)* *Please check Optus Coverage Map.

Vodafone Regional 3G Band 8 (900 MHz)* *Please check Vodafone Coverage Map.

Telstra/Optus/Vodafone 4G Band 3 (1800 MHz)

All Carriers - Urban/Metro 3G Band 1 (2100 MHz)

Optus 4G TDD Band 40 (2300 MHz)

Telstra 4G Band 8 (900MHz)

Telstra 4GX Band 7 (2600 MHz)
Attention Optus Fixed Wireless Customers
Optus is not allowing third party devices to access their Fixed Wireless network which uses the APN LTEBROADBAND. Only Optus branded devices can access the LTEBROADBAND network. Unfortunately this means you cannot use a Telco T1 to access this closed network. The Optus Mobile Data network, however, does allow third party devices, so the Telco T1 can be used on that network. For details please see the Optus Critical Information Summary under Equipment Needs.
Wifi
Dual Band IEEE 802.11b/g/n/ac Wave-2 WiFi up to 1200Mbps

20MHz/40MHz/80MHz channel width

Up to 1000mW transmit power

Modes

Access Point

Client

Ad-hoc

IEEE 802.11s Mesh

Monitor

WDS - Wireless Distribution System

Encryption

WPA2-PSK

WPA-PSK/WPA2-PSK Mixed mode

WPA-PSK

WEP Shared Key

WEP Open System

No encryption

MAC Address Filter

Supports up to 4 SSID's with unique security and firewall profiles

Guest SSIDs

Isolate Clients - prevents client-to-client communication

Hide SSID
Physical
Height: 30mm

With antenna: add 140mm to height

Width: 155mm

Depth: 110mm

Weight: 200g

Material: Iron

Operating temperature: -10° to +55° C

Operating humidity: 10% to 90% non-condensing

Various mounting options

Small form factor for versatile installation
Power adaptor (included)
Australian plug

Input: 100~240V 50/60Hz 0.5A

Output: 12V/2A
Package contents
LTE Advanced Pro Wireless Gigabit Dual Band Wireless Router (Telco X1 Pro)

Power adaptor (Australian plug)

4x antennas - 2x LTE and 2x WiFi

Quick start guide
---
Read more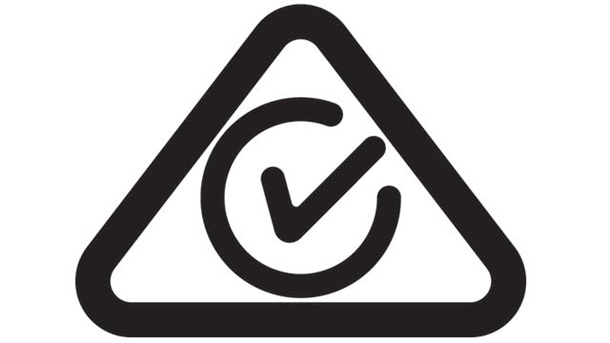 RCM Certified
* Telco Antennas is not affiliated with OpenWrt. OpenWrt is a registered trademark owned by Software in the Public Interest, Inc.