Top Seller

RFI Wideband 9-11dBi 3G + 4G +5G Enclosed LPDA Antenna - 700-4000MHz
SKU: LPDA7040-11-0.3NF
$151.00
Sold Out - Backorder Available
RFI Wideband 9-11dBi 3G + 4G +5G Enclosed LPDA Antenna - 700-4000MHz
Key Features
Broad operating frequency range

Compact design

IP65 Rating

Urban and rural areas - Poor data signal reception (indoor or outdoor)

Increase system transmission reliability

Network operator flexibility - as the antennas is wideband, a new antenna is not needed per network operator
Works on most networks
Usage
The LPDA7040-11-0.3NF is a high-performance wide band log periodic antenna designed to operate in the LTE bands from 698 to 4000MHz.

This wideband design eliminates the need to purchase different antennas for each frequency.

This simplifies installations since the same antenna can be used for a wide array of wireless applications where wide coverage is desired.

The brass & aluminum internal components of this antenna are enclosed within a UV-stable white ABS radome for all-weather operation and is supplied with a tilt and swivel mast mount kit.

Two antennas can be installed to form a ±45 degree MIMO antenna solution.
Better for hilly areas
Lower gain Yagi antennas are ideal for areas where hills are very close to your location (within about 2km)

Hills create a multipath environment - transmissions that bounce off trees or terrain at an acute angle cause signal echos

Having travelled a further distance than a straight line transmission these signals are delayed, and to a simple receiver would be nothing more than interference

However, thanks to clever technology used in cellular communications, multipath signals can recovered by your modem's RAKE combiner (or with cyclic prefix for OFDMA based systems)

A RAKE receiver consists of a series of sub-radios which read the incoming signal at different delay periods (typically one chip in WCDMA) and then combined to result in a higher quality signal

This antenna rests at ground potential, providing improved lightning protection and reduced precipitation static noise

Termination is via your choice of an 'N' female coaxial connector fitted to a short LMR195 cable tail

We recommend the use of LMR400 grade cable when using this antenna on 4G due to it's high frequency

4G technology employs MIMO technology, which requires two antennas to function at full capacity - when receiving a 4G signal greater than two bars consider purchasing two antennas to maximise speed. Only one antenna is used on 3G.
Specifications / Frequency
| Network Compatibility | Yes/No | Gain |
| --- | --- | --- |
| Telstra 4GX (700MHz) | | 9.5dBi |
| Optus 4G+ (700MHz) | | 9.5dBi |
| Telstra Next-G™ (850MHz) | | 9.5dBi |
| Vodafone 4G+ (850MHz)* *Please check Vodafone Coverage Map | | 9.5dBi |
| Optus Regional 3G (900MHz)* *Please check Optus Coverage Map. | | 9.5dBi |
| Vodafone Regional 3G (900MHz)* *Please check Vodafone Coverage Map. | | 9.5dBi |
| 915MHz ISM Band | | 9.5dBi |
| Telstra/Optus/Voda 4G (1800MHz) | | 11dBi |
| All carriers - Urban/Metro 3G (2100MHz) | | 11dBi |
| Optus 4G/Vivid Wireless (2300MHz) | | 11dBi |
| 802.11 b/g/n/ac WiFi (2400MHz) | | 11dBi |
| LTE Bands 1 - 10, 12 - 20, 23 - 41 | | 11dBi |
| All Networks 5G Bands (3.5GHZ) | | 11.5dBi |
Electrical Specifications
Frequency Range: 698-960MHz/ 1710-2700MHz / 3300-4000MHz

Input Impedance: 50Ω

VSWR: <2.0:1 / <1.5:1 / <1.8:1

Vertical Beamwidth: 66° / 58° / 42°

Horizontal Beamwidth: 90° / 75° / 54°

Front to Back Ratio: 15dB

Radiation: Directional

Maximum Power: 50Watts
Mechanical/Environmental Specifications
Radome Material: UV Stable ABS

Cable: 300mm RG141

Connector: N-Type Female

IP Rating: IP65

Temperature: -40°C +65°C

Weight: 1.1kg

Dimensions: 440mm (l) 205mm (h) 60mm (w)
---
---
Read More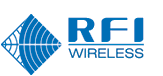 (LPDA7040-11-0.3NF)
| | |
| --- | --- |
| SKU | LPDA7040-11-0.3NF |
| Brand | RFI |
| Shipping Weight | 2.0000kg |
| Shipping Width | 0.210m |
| Shipping Height | 0.085m |
| Shipping Length | 1.140m |
| Shipping Cubic | 0.020349000m3 |
You may also like
Others Also Bought
More From This Category